This Slow Cooker Pulled Pork recipe is smothered in honey and chipotle. A 'dump' recipe (aka throw it all in!) creates a delicious sticky and smoky sauce.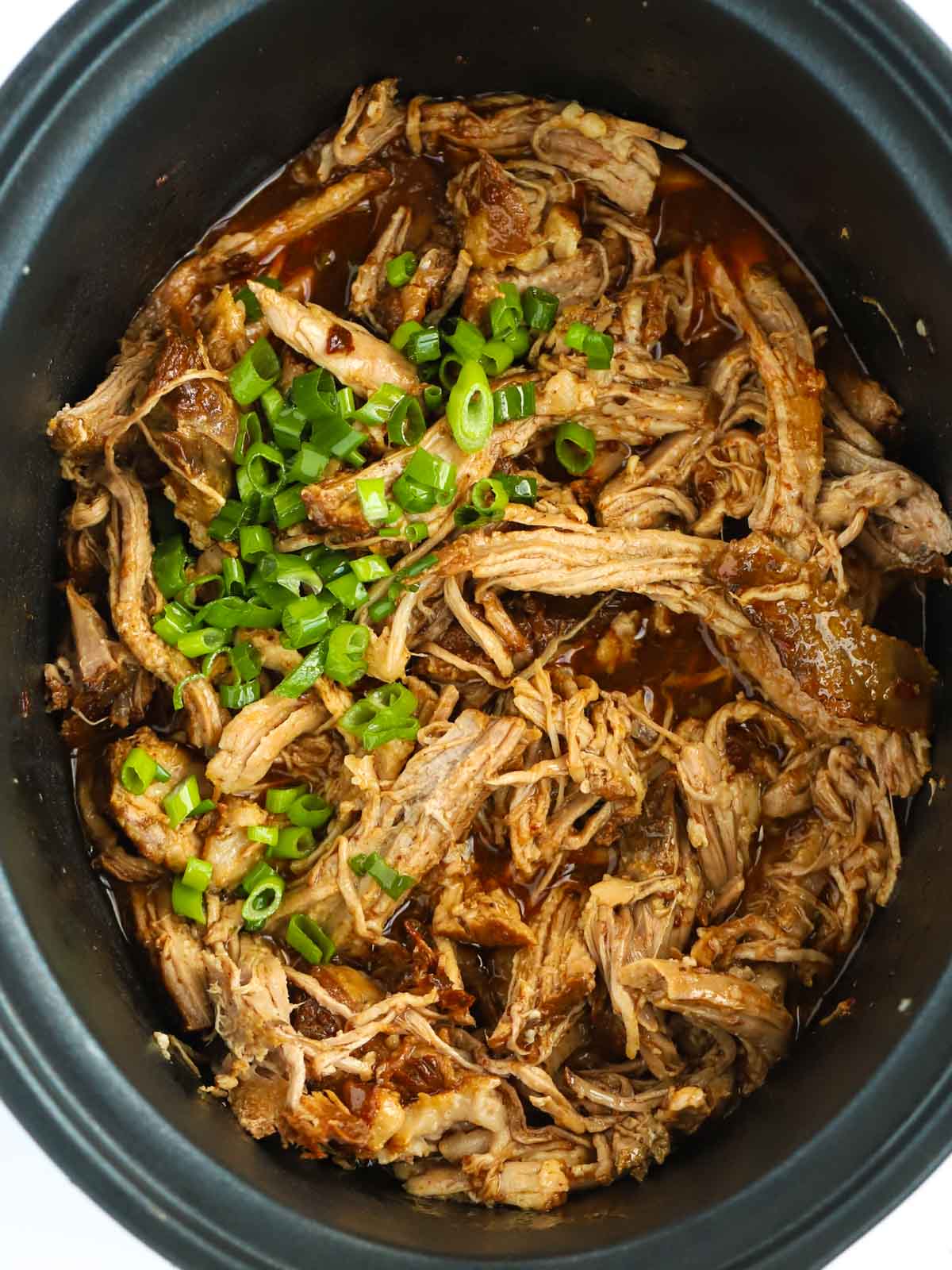 Looking for a crowd pleasing recipe to serve a big group? A batch cook to give you the base of heaps of meals from the freezer?
Or just a little something special to make for the weekend?
HELLO Slow Cooker Pulled Pork!
This recipe takes about 30 seconds to prep, and 12 hours later, greets you with a sticky, spicy delicious treat of a meaty dish.
This recipe is also part of a series of 12 Slow Cooker recipes (including NINE brand new ones) that I'm posting over the coming weeks. Watch me cook them on Instagram and TikTok.
Here's why you should add this to your meal plan:

✅ Big batch cooking saves tons of time later – YES.

✅ Just a handful of ingredients.

✅ Uses low cost pork shoulder for a great value meaty dish.