welcome!
I'm Sarah Rossi (was Sarah Barnes) and for the last 10 years, I've shared recipes online to help make your life easier.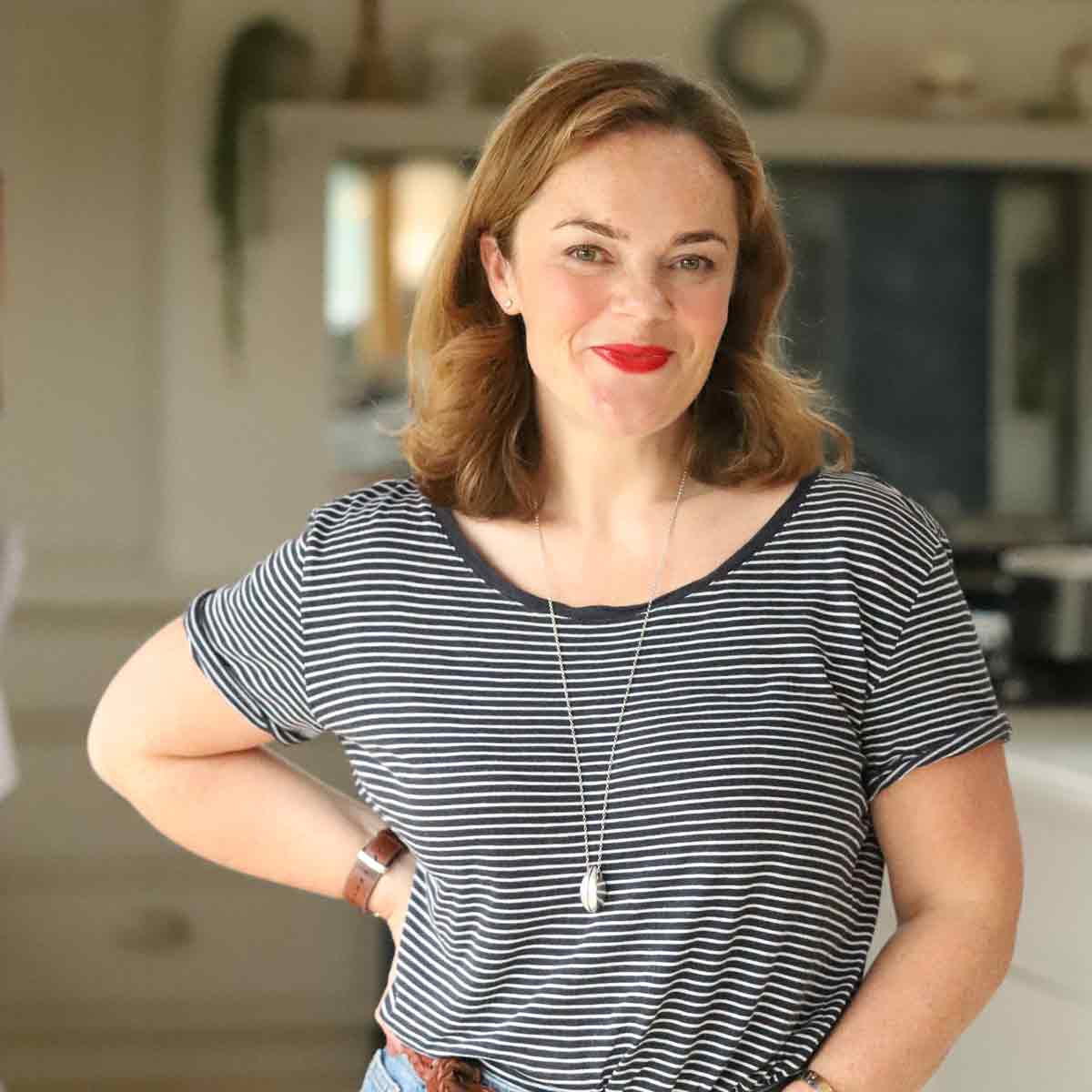 about me: Sarah Rossi
Things about me:
I think about dinner before I even get out of bed in the morning
I believe that hard-boiled eggs are the work of the devil
I can't ride a bike I learned to ride a bike at the grand old age of 34
I have always loved cooking (with a few shortcuts) but when I had twin babies, I realised how truly vital to my life having a selection of easy to cook, no faff dinners was.

I started this blog in 2013 and before that I had run a small cookery and cake decorating school for 6 years which was a joy.

However, juggling twins and that business, it was time for a change and the more recipes I shared online, I realised that this could actually end up being my day job (it still amazes me that I get to do this thing I love every day as my job).
I've written two books published by Harper Collins:

What's for Dinner? 30 Minute Recipes – Published 2nd February 2023

What's for Dinner? In One Pot – Published 28th September 2023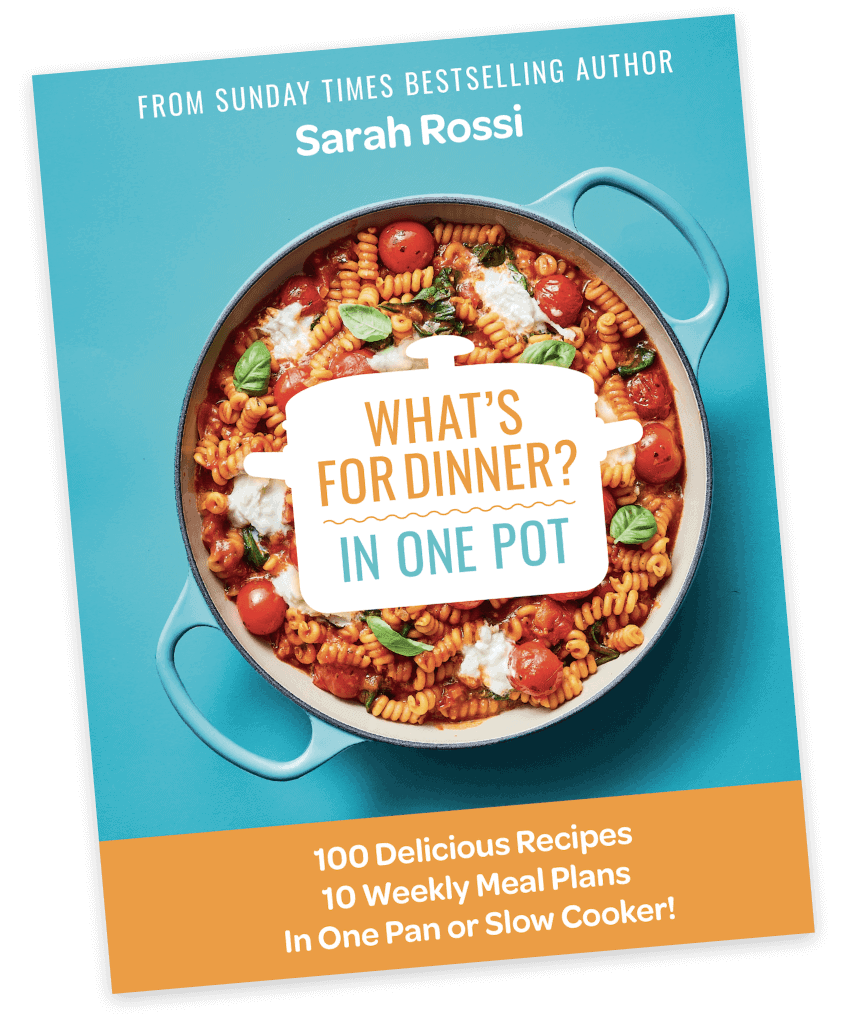 new cookbook!
Featuring 100 delicious recipes that can be cooked in one pot, you can open any page in this book and find something that will give you not only a meal that the whole family will eat and enjoy, but also one that makes your life a little simpler in the process.
My book 'What's for Dinner?' was an instant Sunday Times Bestseller.

I live in the middle of England with my two children, my husband and our dog, Archie. I'm lucky enough to have four adult step children who made my life immeasurably better when they came into it.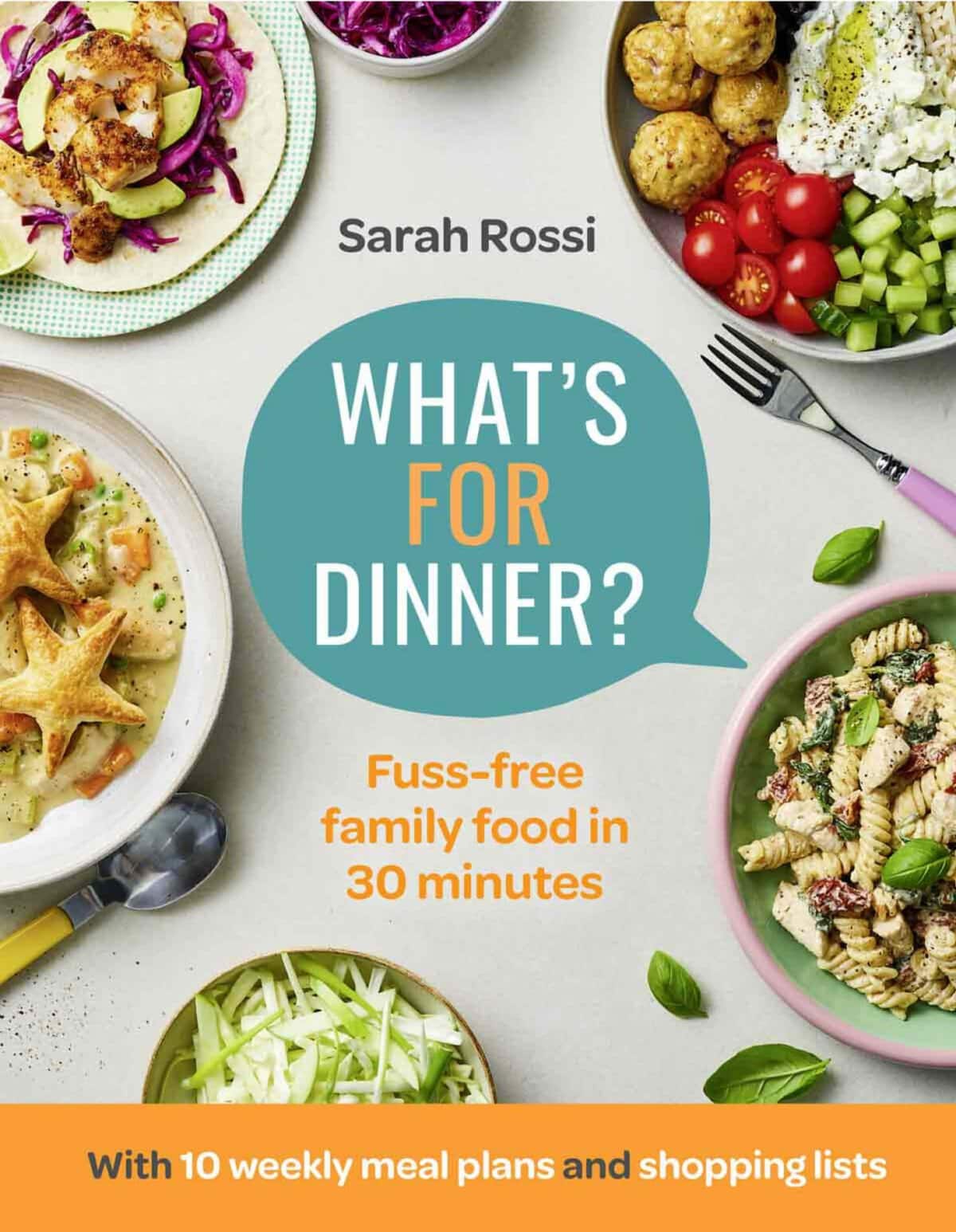 about tamingtwins.com
This blog is about how I feed my family whilst busy juggling life. I originally named it as I thought I'd write about parenting, but predictably it ended up being all about food because:
I love food.
I truly believe that however busy you are and whatever you're struggling with, sitting down to a home cooked meal at the end of the day (however simple the meal is) can be a meaningful moment. A sense of achievement, a few minutes of peace, nourishment and the space to sit and talk to the people we love.
What you'll find here:
Easy recipes (including Slow Cooker recipes)
Family friendly meals
No tricky ingredients
Quick dinners, one pan dinners and slow cooker dinners.
I hope you enjoy reading, please say hi, I love hearing from you.

You can keep up to date on Facebook, see snapshots of life on Instagram, follow my recipe videos on TikTok and find me pinning like my life depends on it on Pinterest.

If you are interested in talking to me about my books, please contact my literary agent, Laurie Robertson at Peters Fraser Dunlop.
---
---
If you're interested in working with us, you can read more here: Work with TamingTwins