This easy Polar Bear Cupcakes recipe is the perfect Christmas or festive cake bake. Really fun to make with kids, using white chocolate.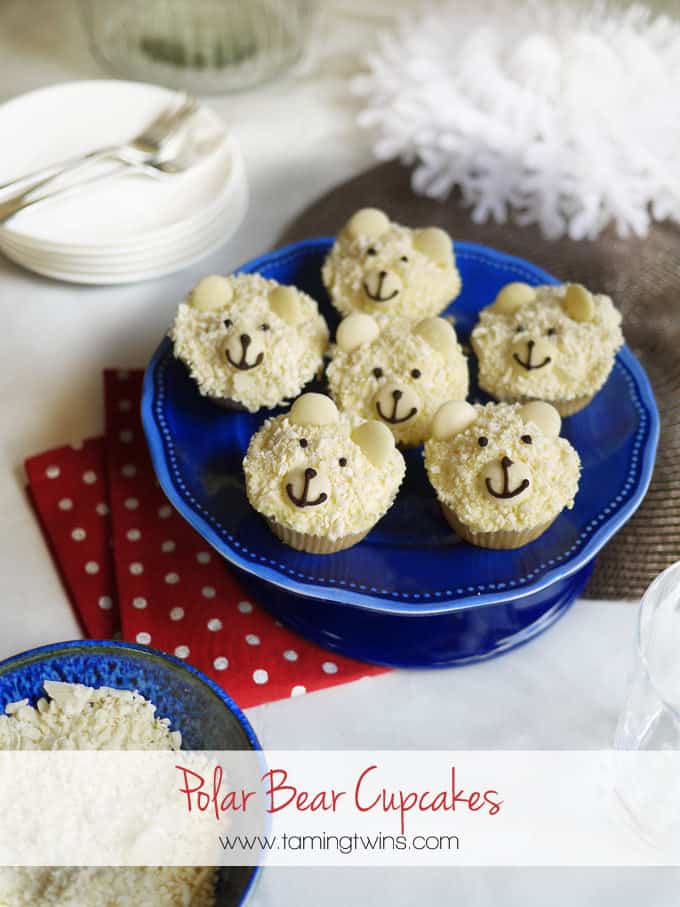 It's that time of year again… And OH HOW I LOVE IT! Christmas is all of my baking dreams come true, a reason to be decadent and delicious and make ALL of the bakes and cakes.
Would you look at these cupcakes? Seriously, don't you just want to BITE THEIR LITTLE POLAR BEAR CUPCAKE EARS OFF they are that stinking cute? (Just me?) I'm always short on time at Christmas, but festive baking is one of my favourite parts of the season. These easy Polar Bear Cupcakes are a great compromise as they are super quick to decorate and you can make everything from scratch or cheat, and buy the components ready made and just assemble them.
They are a great rainy day activity with children, but look impressive enough for adults and kids alike. My method and top tips for making them are at the bottom of this post.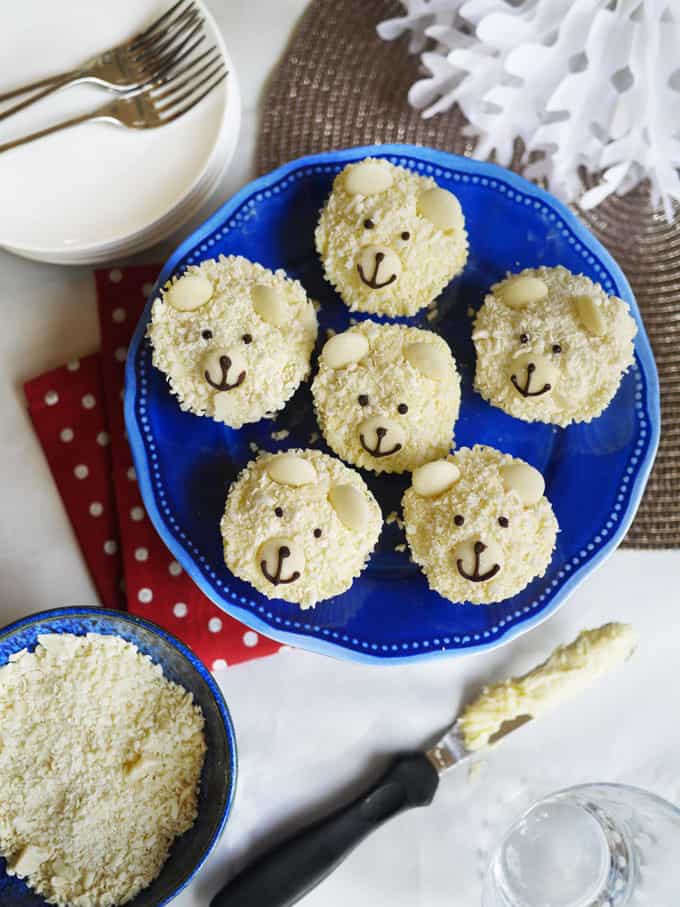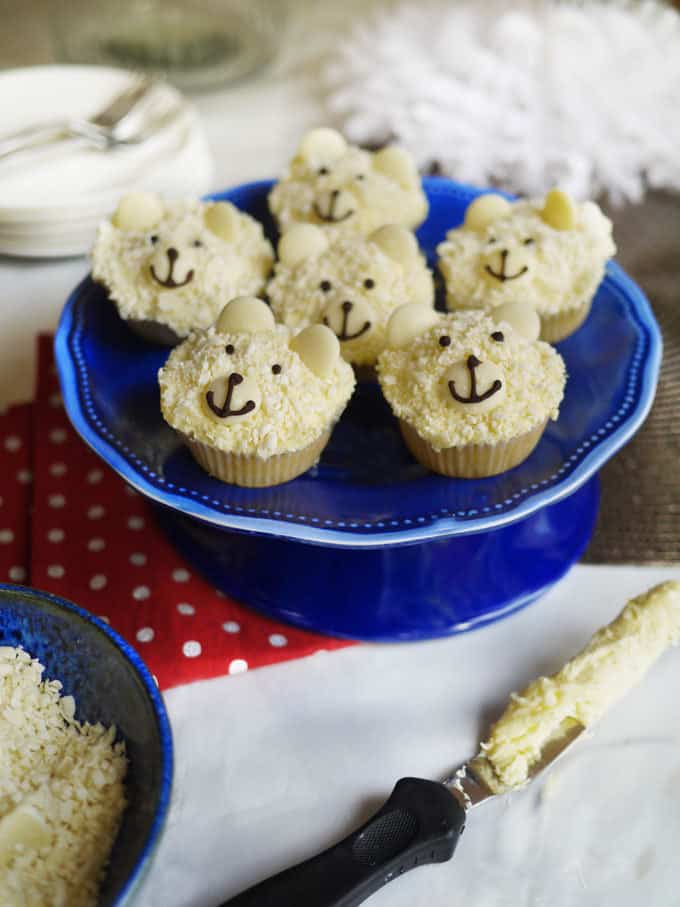 What will you be baking this festive season? Please tell me that Polar Bear Cupcakes are top of your list?!
What I used to make the easy Polar Bear Cupcakes:
How to make the easy Polar Bear Cupcakes:
Polar Bear Cupcakes
Ingredients
Pack of 12 Ready made cupcakes or fairy cakes

or homemade of course

400

g

Tub of ready made buttercream icing

or homemade of course

200

g

White chocolate

36

White chocolate buttons

Chocolate icing pen

from the cake decorating aisle
Instructions
Grate your white chocolate. (I'm super lazy so I just blitz it in the food processor.)

Take a cupcake and coat the top completely in the icing using a palette knife.

Roll the cupcake around, icing side down, into the grated chocolate.

Decorate with chocolate buttons and the icing writing pen to give your polar bear a face.
Keep in touch on Facebook ¦
Chit chat on Twitter ¦
Never miss a trick on Bloglovin' ¦
Circle with me on Google+ ¦
Pinning like my life depends on it Pinterest ¦