THIS POST IS AN AD SPONSORED BY WAITROSE.

THANKS AS ALWAYS FOR SUPPORTING THE BLOG.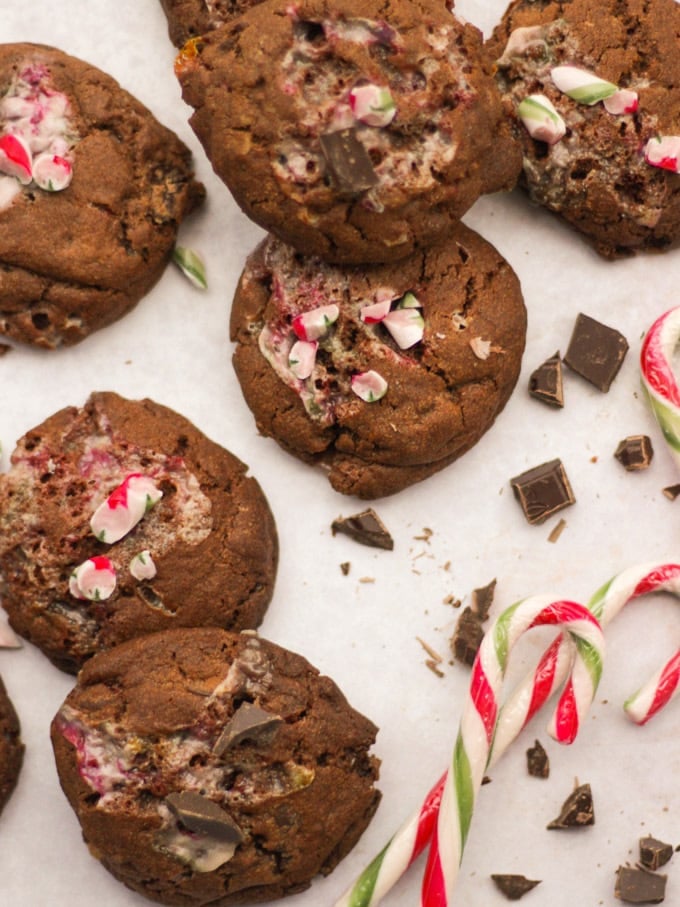 I was recently very kindly invited to attend Waitrose & Partners Christmas Cookery School. It was the perfect way to start Christmas off with a bang (and I don't just mean the amazing Festive Negronis they were serving).
At Christmas I really want to be sure that the food I cook looks amazing and tastes delicious but over the years I have learned that a spot of simplifying and cheating makes everything run more smoothly.
Waitrose & Partners always give me a helping hand! I know that the food is really high quality, and something I would be proud to produce and serve to my guests. So when they invited me along to test out some of their new festive products, I couldn't refuse.
They treated us to lots of fabulous delights, all available to order online now, or in your local stores. These are some of my very favourites: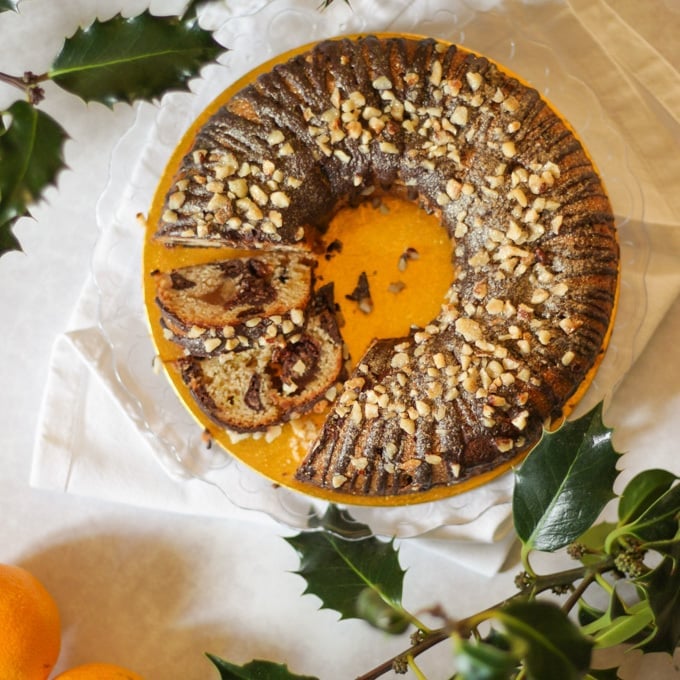 Dark Chocolate Orange Stollen Wreath £9
This Stollen Wreath is so good, we may be on our third already.
I mean who doesn't love stollen but this really takes it to the next level. It is filled with a marvellous mix of chocolate, marzipan and tangy orange marmalade.
It is also dipped in orange liqueur and hand-finished with roasted hazelnuts and gold dusting. Christmas heaven on a plate, it also make a show stopping centre piece…if it makes it until Christmas! 
Vegetarian Brie and Cranberry Filo Parcels   £5.99
Who doesn't love the brie and cranberry combination?
These brie and cranberry parcels come in packs of two, so perfect for sharing…..or not! Delicious crispy filo pastry filled with a rich ruby port and cranberry chutney, layers of brie and topped with pumpkin and sunflower seeds.
These make the perfect simple December lunch (so much so there are two in the oven whilst I am typing away).
Potato, Roasted Garlic and Rosemary Bake £6.50
A layered potato bake is one of my favourite side dishes, the crunchy top and deliciously soft potatoes underneath almost making up for the cut knuckles from slicing the potatoes.
That said when I tried this Waitrose & Partners one I was converted, when I can buy it ready made and it tastes this good why would I put myself through the slicing process!
Waitrose 1 Coarse Chicken Liver Terrine £9.00
This chicken liver terrine is the perfect topping for crackers to make instant canapés.
It comes complete with a little bag of chicken skin sprinkles to top each serving with – totally delicious!
After an evening of festive fun with Waitrose & Partners they inspired me to remake a Christmas recipe I made in my first year of blogging, so I'm reintroducing you to Candy Cane Cookies.
How to make Candy Cane Cookies:
It's so simple to make these little bites. They make the perfect festive treat, and can also be packaged up and given as gifts. You know I love a homemade gift so!
Firstly beat your butter and sugar together. Then you can add in an egg, your sugar, cocoa, bicarbonate of soda, chocolate chunks (I used this Waitrose 1 Dark Chocolate ) and half of your candy cane chunks and peppermint extract.
As you would expect I am quite particular about the flavourings I use in my baking but this Waitrose Cooks Ingredients Peppermint Extract meets my exacting standards.  One of the secrets in my cooks' toolbox is always Waitrose Cooks' Ingredients range. They are super useful, or new and interesting products, to really take your baking or cooking up a notch.
Beat the mixture until it a stiff dough forms.
Scoop out balls onto a baking paper lined baking tray, top with a crushed candy canes and bake for 15 – 20 minutes.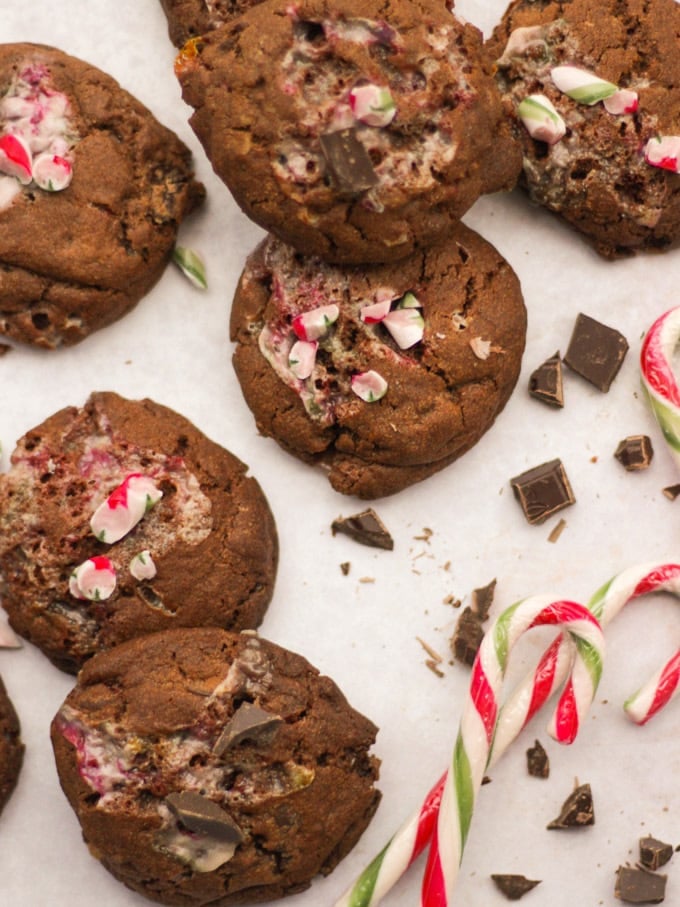 Tips for making Candy Cane Cookies:
If you want to be really exact, use an ice cream scoop to measure out each dollop of mixture.
If you have time, put the cookie dough into the freezer for a couple of hours after shaping the cookies and before baking them. This really helps to give them a better shape.
You can also freeze the dough ahead of time and bake on the day you need them. The dough will keep for around a month.
Hope you enjoy this recipe as much as we do. I'd love to know how you got on and what you thought of it if you make this Candy Cane Cookie recipe. Please rate the recipe and leave me a comment below if you do.
Also, if you fancy showing me a photo by tagging me on Instagram (@tamingtwins) I LOVE to see your creations.
How to make Candy Cane Cookies:
Chocolate Candy Cane Cookies
A great cookie recipe for kids to help make this Christmas.
Ingredients
150

g

Unsalted butter

75

g

Caster sugar

75

g

Light brown sugar

1

Eggs

200

g

Plain flour

25

g

Cocoa

0.5

tsp

Bicarbonate of soda

0.5

tsp

Salt

1

tsp

Waitrose Cooks Ingredients Peppermint extract

85

g

Waitrose 1 Dark chocolate

Cut into small chunks

150

g

Candy Canes
Instructions
Chop your candy canes into small pieces.

Beat the butter with the sugars.

Beat in the eggs, flour, cocoa, bicarb, salt, chocolate chunks, peppermint extract and half of the candy canes (about six) until a stiff dough forms.

Form the dough into balls (you can weigh each one if you're that way inclined like me, they should be about 40g each).

Freeze the dough balls for at least 2 hours. If you don't have time you can skip this step, it just helps them keep their shape.

Pre heat your oven to 180deg fan (160deg conventional).

Bake on a lined baking for for 10 - 15 minutes depending on your oven.

Serve slightly warm, either from the oven or by popping in the microwave for 10 seconds each before eating.
Nutrition Facts
Chocolate Candy Cane Cookies
Amount per Serving
% Daily Value*
* Percent Daily Values are based on a 2000 calorie diet.