Advocaat Hot Chocolate – The classic Christmas festive drink, the snowball, but transformed into a hot chocolate cocoa drink. A delicious winter warmer cocktail.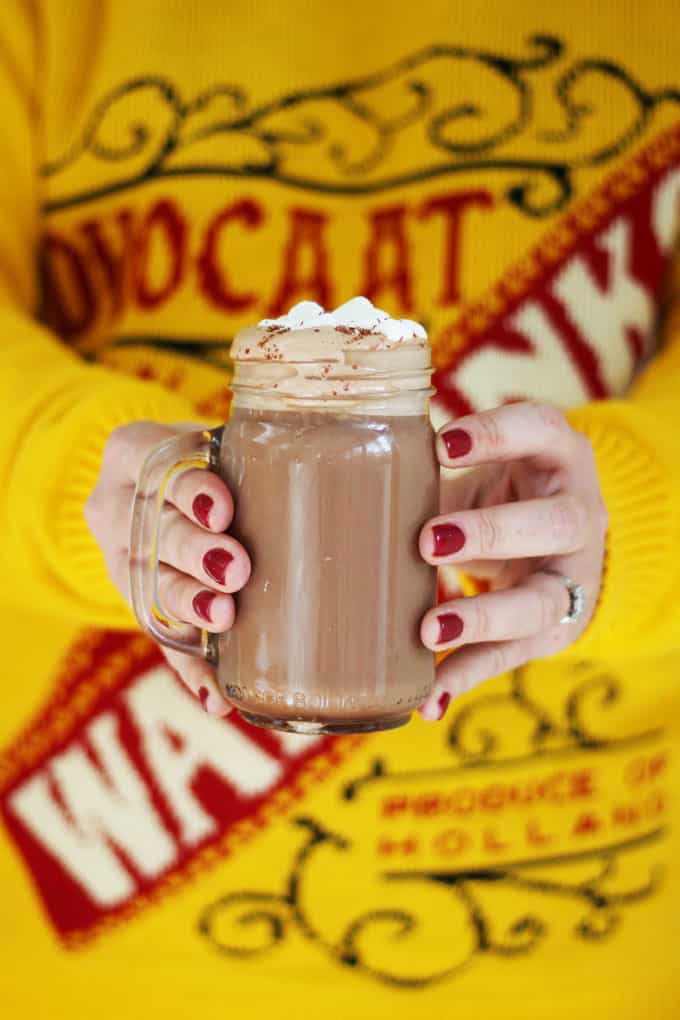 The weather has suddenly turned here, winter has arrived and I'm in full on festive preparation mode. Scraping the car windscreen on frosty mornings and cosying in with the fire and blankets on my knees in the evening.
There is something so reassuring about all these festive feels isn't there? This season makes me desperate to create new nostalgia. Memories for my own little family so that when they look back on this time in their life that get that warm fuzzy feeling that I do.
My favourite new festive tradition is that every year, at the end of November, we go to a pottery painting café as a family. We paint some gifts for grandparents and we also paint one, very special dish.
A Christmas dish, with the handprints of my little ones on and the family name. I wonder how long it will be before their paws are too big for a serving dish?
https://www.instagram.com/p/wO_Misu6iL/?taken-by=tamingtwins&hl=en
Anyway, I relish that morning. It's got easier each year. From the craziness of crawling babes let loose in a china shop, to last year where there were fewer chocolate buttons required as bribery and more interest in creating something together.
I can't wait for our painting morning next week. Perhaps a Christmas teapot this year?!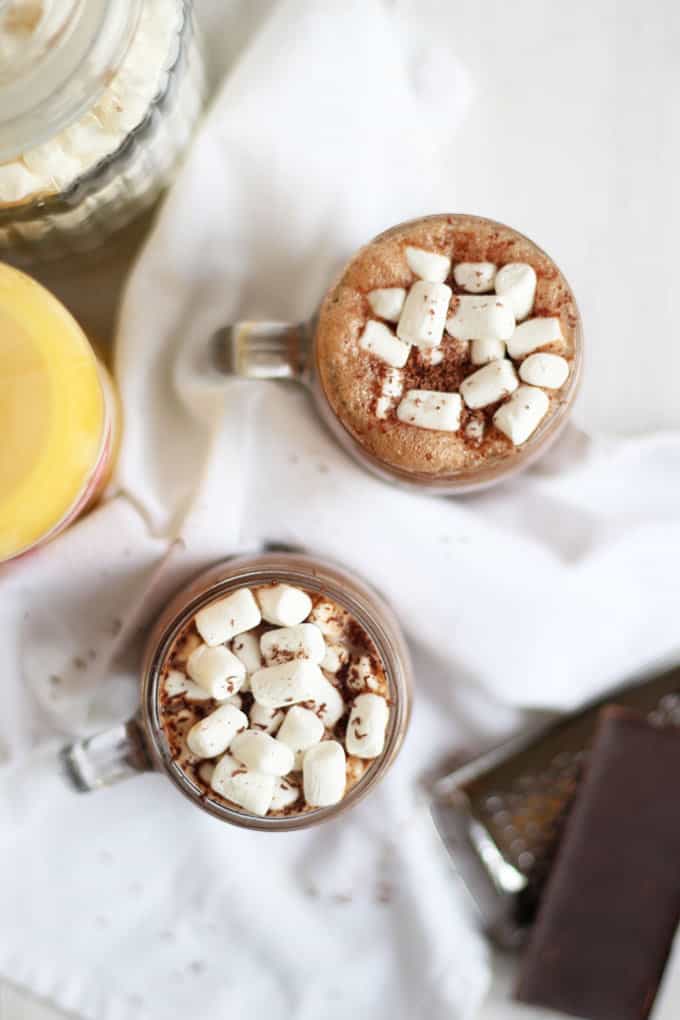 Other traditions are reserved for the grown ups in the family, like an evening of wrapping surprises for stockings. Sitting by the fire, Christmas movie on TV and the first Snowball cocktail of the year.
The Snowball has had a resurgence in recent years. I'd never tasted one until it came into my life through people posting photos of their favourite festive cocktail on Instagram a few Christmas's ago. I jumped on the Advocaat cocktail bandwaggon and now it's firmly part of our tradition.
This year, I've stepped it up a notch and made our Snowball chocolatey. I've added it to luxurious hot chocolate and oh IT IS A WINNER!
Warninks Advocaat is available from Tesco, Sainsbury's, Asda, Morrisons, Waitrose, and good convenience stores and makes the perfect festive tipple.
What's your favourite Christmas tradition? This would be perfect for warming up after a hard night of Christmas shopping or tree buying (just save the Advocaat for the grown up only).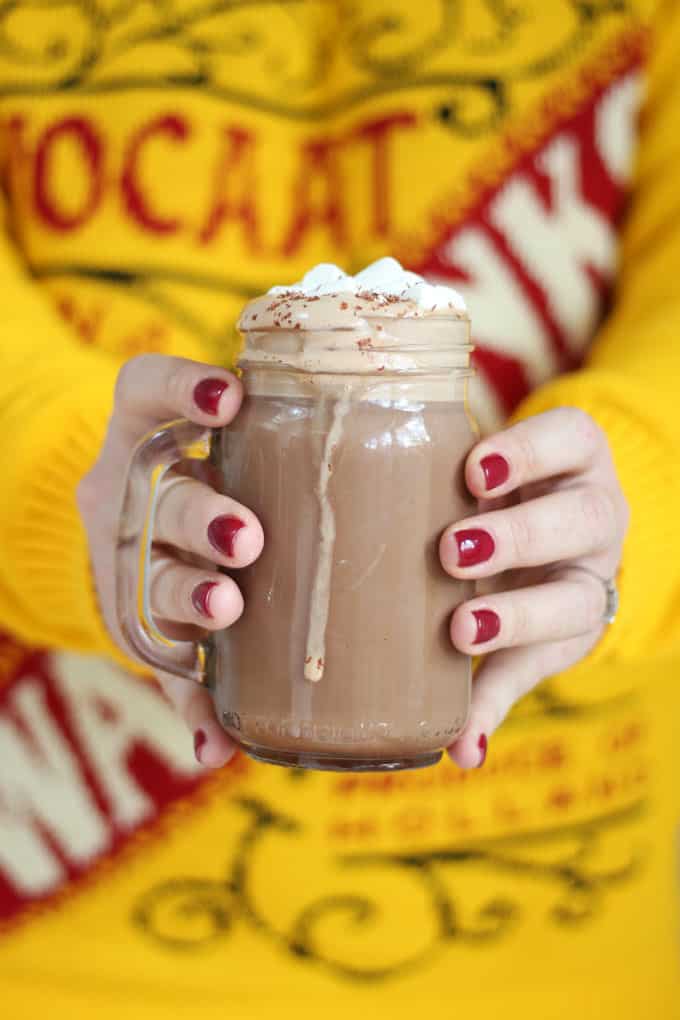 How to Make the Advocaat Hot Chocolate Snowball: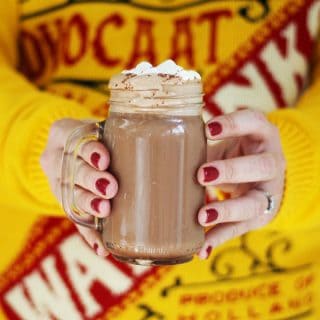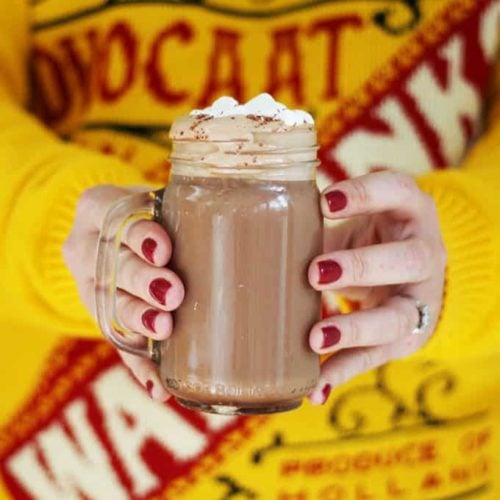 Advocaat Hot Chocolate
A fabulous warming hot chocolate for adults
Ingredients
600

ml

Milk

Semi or whole milk

1

tbsp

Cocoa

1

tbsp

Caster sugar

100

g

Dark chocolate

about 50% cocoa works well

3

tbsp

Advocaat
To Serve:
Marshmallows

Grated chocolate
Instructions
Put the milk, cocoa, sugar and dark chocolate in a small pan and warm very gently until everything is melted and smooth.

Remove from the heat and stir in the Advoccat.

Pour into mugs and top with marshmallows and grated chocolate.
Made it? Tag me!
Tag @TamingTwins so we can admire your make ⭐️
What I used to make the Advocaat Hot Chocolate:
If you fancy staying more traditional..
Here's how to make the classic Snowball cocktail:
Classic Snowball Cocktail
A fabulous warming hot chocolate for adults
Ingredients
100

ml

Warninks Advocaat

50

ml

Freshly Squeezed Lime Juice

or cordial

Ice and Lemonade

or soda to Serve
Instructions
Shake the Advocaat and lime with ice.

Strain into a glass.

Top up with lemonade and some cubed ice.
Made it? Tag me!
Tag @TamingTwins so we can admire your make ⭐️
Disclosure: This is a post sponsored by Warninks Advocaat. This post contains affiliate links.
Keep in touch on Facebook ¦
Chit chat on Twitter ¦
Never miss a trick on Bloglovin' ¦
Circle with me on Google+ ¦
Pinning like my life depends on it Pinterest