My parents live a whopping 3 hours drive away in Essex. We miss them lots and as you can imagine, a visit to see them involves a lot of excitement from my tiny two. A couple of times a year extend our trip and turn it into a little family mini-break. During one of our recent visits we decided to try something a bit different and booked to stay at the Warren Lodges in Woodham Walter, near Maldon.
At this point I'll make a confession. I am an accommodation snob. I like power showers, Egyptian Cotton bed linen and frankly, a bit of bloomin' comfort. I don't need anything grand, I don't need champagne on tap or club sandwiches from room service at midnight (although both are nice of course). BUT I'd choose to go away less often and go somewhere that makes me feel pampered rather than go somewhere that I can't plug in my hair straighteners. It's taken me 33 years to understand my comfort zone but a roughing it girl I ain't and that's okay.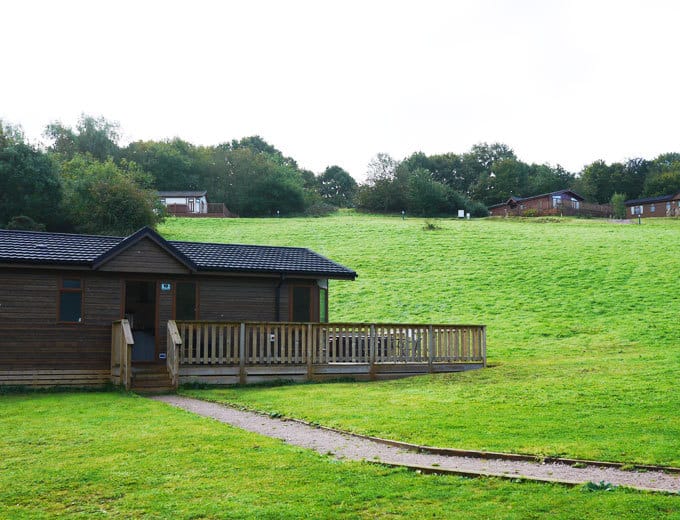 So, when I stumbled across these lodges, my preconceptions about staying in what is secretly a mobile home clad to look pretty, were whipped away in an instant. Roughing it we were not. Hot tub? Private deck? Two bathrooms and a stunning kitchen? On site gym and pool? Don't mind if I do.
As we arrived, we piled out of the car and into our our home for the next few days, bags and wellies and swimming kit in tow. We settled in to the beautiful, light, bright and airy lodge before some of my pals who live nearby popped in to visit.

The kids (including one big one..) couldn't wait to test out the hot tub and the onsite swimming pool. Over the 4 days we were there, there was a lot of splashing. It's amazing how much the children's love of water comes to surface (boom boom) when they are in and out of the water every day.
The pool and gym are not an enormous leisure complex, but are super clean, well equipped and never busy during our stay. I'd love to say that I tested out the gym, but instead I spent lots of time eating cake with my lovely Mum.
We loved:
The fact that the lodges are really well spaced apart, so you don't feel too close to your neighbours.
The hot tub.
The swimming pool.
The brilliant showers in our lodge.
The peace and quiet.
The open plan living space.
Things that could be improved:
There's only  WIFI in the gym area and that was a bit hit and miss. Actually, no WIFI was a nice break but I did have Instagram withdrawal…
It would be really helpful to have the lodges numbered and these correspond to the online booking so you could choose the one you've been to before as they are all different.

If you're on the hunt for some family accommodation in Essex, I'd definitely recommend looking up Warren Lodges. This post wasn't sponsored by Hoseasons, we just had a fab time and I thought I'd share it with you.
Where do you sit on the scale of luxury to camping? Do you agree with my new rule that all holidays should include a hot tub?!
Sarah x
Let's be friends..
Picture this on Instagram ¦
Keep in touch on Facebook ¦
Chit chat on Twitter ¦
Never miss a trick on Bloglovin' ¦
Circle with me on Google+ ¦
Pinning like my life depends on it Pinterest ¦