Mini crustless quiches with no pastry, perfect for lunchboxes or even breakfast. Filled with peppers, mushrooms and tasty ham, these also happen to be gluten free.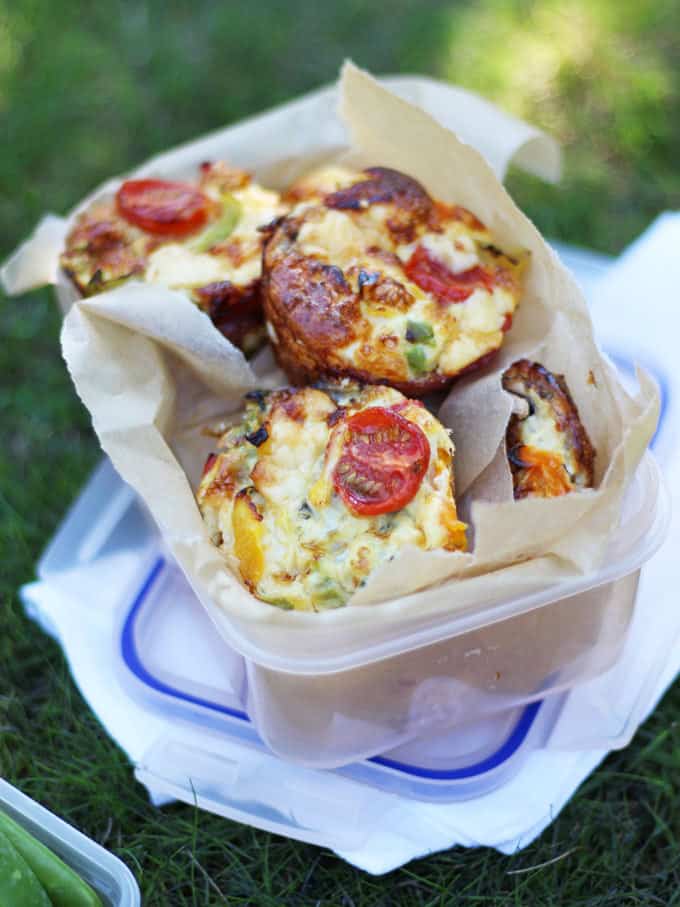 I am a cliché. I am one of those mothers. The one quietly having a sob about the children starting school. I am trying to console myself about being quite so sentimental because, come on, I have a double whammy and this is my one and only time for this first day business.
Of course, I'm trying to not show the children. We chat about how exciting it will be for them, whilst I gently squeeze their little hands, more for me than them. They are ready for the change and I'm so happy for them for the amazing new adventures ahead.
I'm making the most of these last few days at home with my little pals. Today, H wanted to cook and so we made these Mini Crustless Quiches as a packed lunch practise run.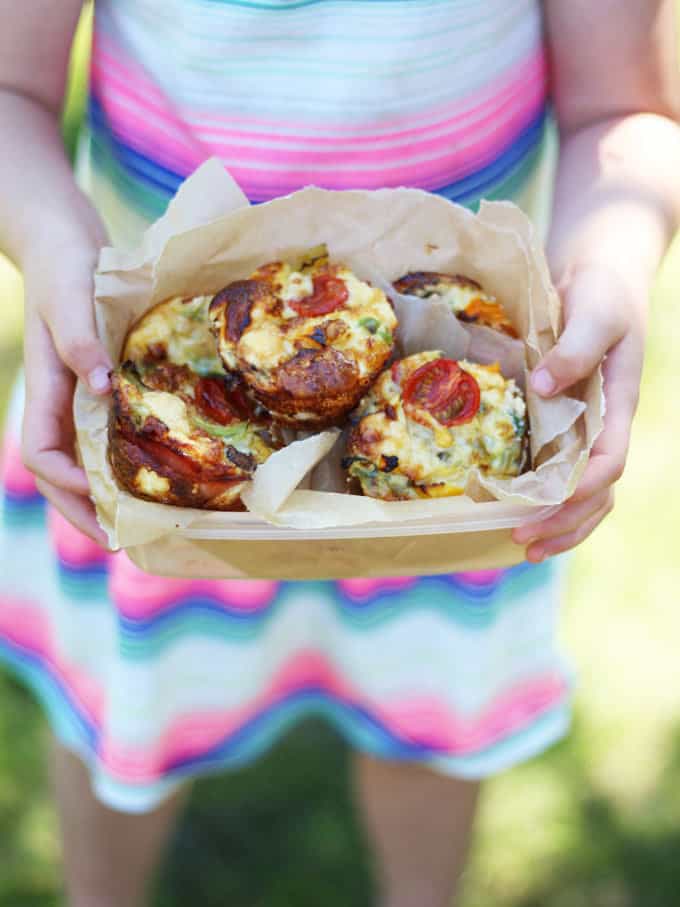 After my grocery shop at Iceland last week, they had asked me to come up with a back to school, lunchbox recipe. I had planned these little quiches, as they are one of our favourites as a change from sandwiches. We whipped these up today whilst chatting about the school 'Creation Station', why a plimsoll is called a plimsoll and what colour the school custard will be.
These are really quick to make using the really handy frozen Iceland peppers and mushrooms. You could use any type of ham to line them, although the parma ham that I picked up in Iceland was particularly tasty. They last well in the fridge for a few days so would make a good prep ahead lunch.
What's your go to school packed lunch? And would someone please tell me that it's all going to be fine, even if I weep at the school gates on the first day?!
Easy Peasy Lunchbox Quiches
Ingredients
Olive oil

for greasing

6 -8

Ham slices

8

Eggs

medium

150

ml

Milk

whichever type you have is fine

150

g

Frozen Mushrooms

or about 3 mushrooms, sliced

150

g

Mixed Chopped Peppers

or 1 pepper, sliced

6

Cherry tomatoes

halved

100

g

Cheddar cheese

grated
Instructions
Preheat oven to 180C.

Grease a 12 hole muffin tray well with olive oil.

Cut each ham slice in half lengthways and use it to line the bottom and sides of each muffin hole.

In a jug, beat the eggs and milk.

Put a little mushroom and peppers into each muffin hole.

Top with half a tomato and some cheese.

Pour the egg mixture evenly between each mini quiche.

Bake for 25 - 30 minutes or until well risen and golden.
Pin the Mini Crustless Quiches for later:
Disclosure: This recipe was commissioned by Iceland. As always, all opinions are honest.
Keep in touch on Facebook ¦
Chit chat on Twitter ¦
Never miss a trick on Bloglovin' ¦
Circle with me on Google+ ¦
Pinning like my life depends on it Pinterest