Sponsored by Dunelm
Loaded Cookie Recipe – Easy peasy cookies to make with kids, stuffed with candy and sweeties for a special treat.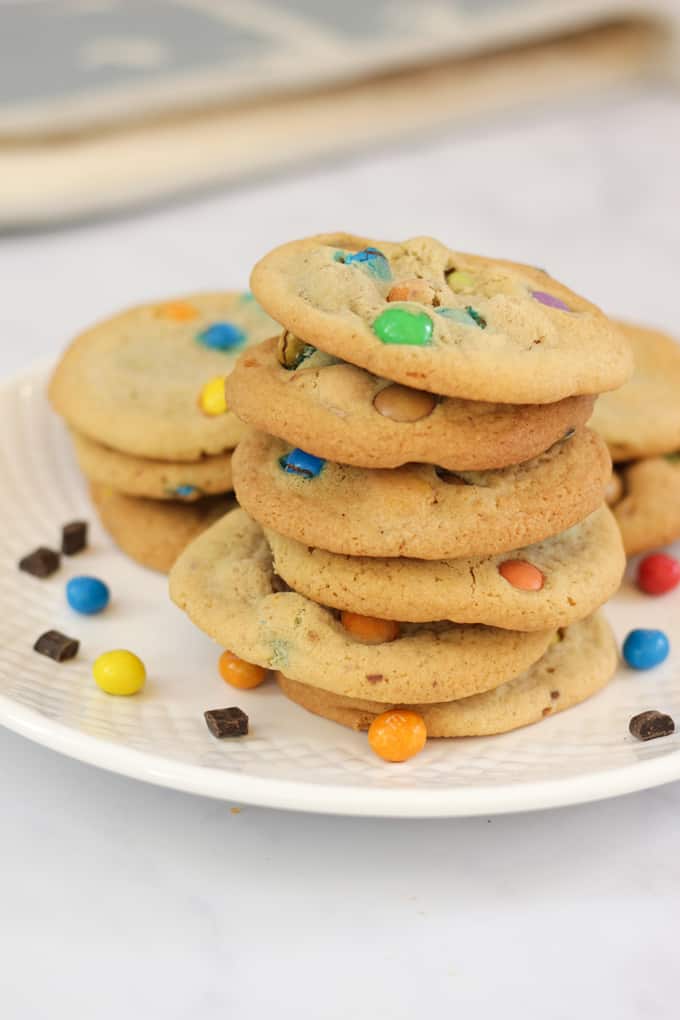 This is it.. SCHOOL'S OUT FOR THE SUMMER! I can stop dashing about being frazzled before 9am and the constant search for lost uniform paraphanalia is over for a while.
They have loved this first year of school and I know it's a cliché but it really has passed in a flash. This time last year I couldn't have even imagined the fantastic little pupils that they have become. Strutting about the playground, they know all the tricks. How to get to the top of the climbing frame, how to get extra ketchup at lunch. All the important life lessons.
I'm so proud of what they've done this year, but we are all tired. I had no idea how that relentless routine can be just exhausting for everyone involved.
Anyway, this summer is my chance to be fun mum, the I brought a fantastic picnic mum and have excellent days out planned mum. A chance to help them let loose after spending much of the year in a classroom. A chance to have fresh air and adventures and excitement.
Until it rains. I'm never very sure what to do on these school holiday days when it's pouring outside. The people at Dunelm got in touch with me recently and asked for an idea of how to spend a rainy day with the children. I came up with this super simple cookie recipe to make together.
We love cooking together and I find that it's a perfect activity for a rainy day inside. There's a task for everyone (no squabbles), there's maths to practise (weighing) and there's the promise of yummy treats at the end. Win, win, win – right?
Watch us making them here:
If you fancy having a go at making these cookies with your children, you can buy everything you need online or in store at Dunelm. Here are links to the products we used if you fancy a peek:
Tips for making these Loaded Cookies:
Try wetting your hands before rolling the cookies, it makes it much easier.
Or if you want to be really exact, use an ice cream scoop to measure out each dollop of mixture.
Use whatever selection of chocolates your children fancy to fill the cookies, choosing is part of the fun.
If you have time, chill for an hour after shaping the cookies and before baking them. This really helps to give them a better shape.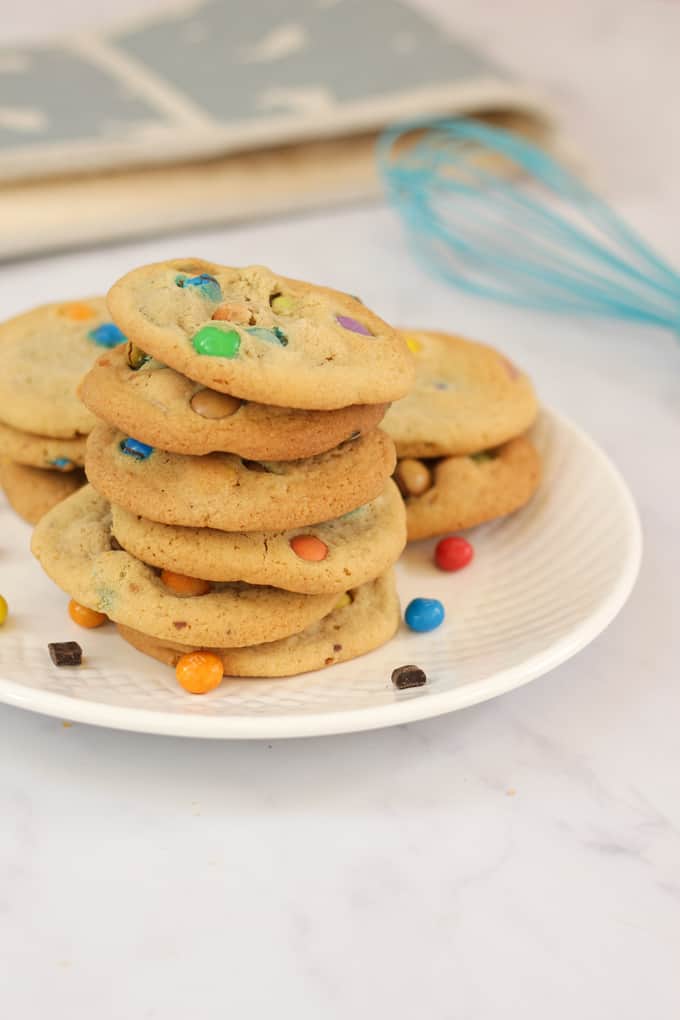 How to make the Loaded Cookie Recipe:
Loaded Cookie Recipe
A firm family favourite. Chewy cookies full of chocolate treats.
Ingredients
300

g

Unsalted butter

room temperature

150

g

Caster sugar

150

g

Soft light brown sugar

2

Eggs

450

g

Plain flour

1

teaspoon

Bicarbonate of soda

250

g

Mixed chocolates and candy

M&Ms, Smarties and chocolate chunks all work well
Instructions
Preheat the oven to 180C.

Mix the butter and sugars together until light and fluffy.

Beat in the eggs until well combined.

Mix in the flour, bicarbonate of soda and candies.

Shape into 24 small, round, slightly flattened balls on a non stick baking sheet.

Bake for 13 - 15 minutes, or until just golden.

Allow to cool before you move the cookies from the tray.
Nutrition Facts
Loaded Cookie Recipe
Amount per Serving
% Daily Value*
* Percent Daily Values are based on a 2000 calorie diet.
So, with a little help from Dunelm, that's how you can make tasty loaded cookies, great for the little ones (and the adults). We hope you enjoy them and have a super summer holiday – rain or shine!
Disclosure: This post was sponsored by Dunelm.