What's better than cake? Cake made for you by someone else, served with champagne whilst you're sitting in enormous armchairs that make you feel like Alice in Wonderland, that's what. Add gossiping with a very dear pal and you're onto a winning afternoon.
We started with a glass of fizz, whilst making ourselves comfortable in our giant chairs, ready for our afternoon of chatter.

The hotel is perfect mix of contemporary but comfortable. Just hip enough to make it fun, but with little touches that make you feel right at home.

Our tower of goodies arrives. Light, perfectly fresh finger sandwiches and Welsh Rarebit dip. Scones and desserts to drool over.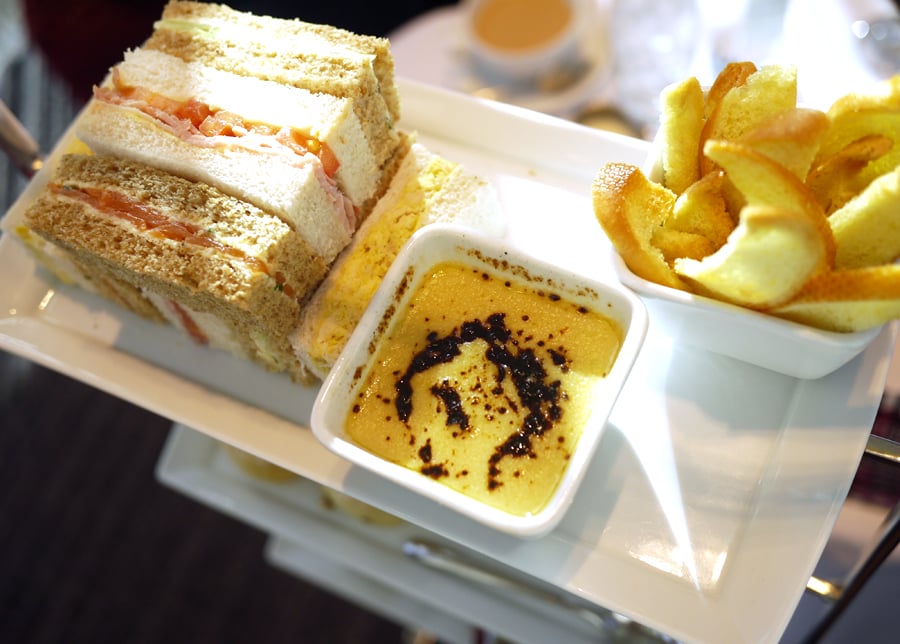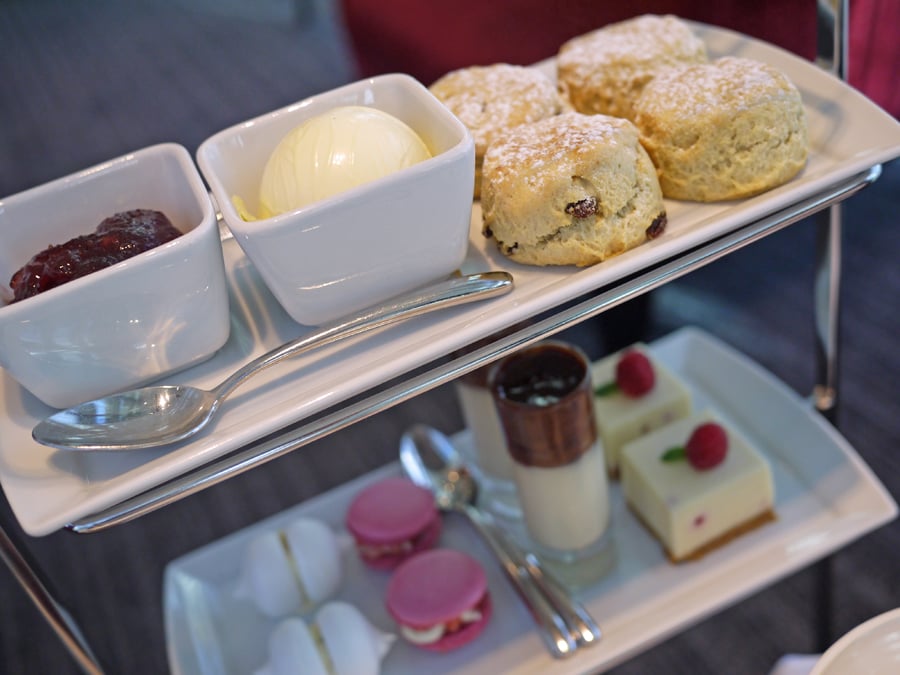 (Meringues and raspberry cheesecakes are always better when they look like boobies – don't you agree?)

The Tonka Bean Pannacotta was one of the best desserts I've eaten in a long time. Creamy and flavourful, but cut through with bitter chocolate. Take me back there please someone?
My only negative on the menu would be that hopefully next time we visit the Welsh Rarebit dip might've been replaced for a newer model. I love the way the afternoon tea menu changes regularly, but this has been included every time we've visited.

We made time for one last pot of tea before home time, checking off our list that we'd caught up with all of the news.
We don't really have a list of "things not to forget to discuss over afternoon tea" but we are considering creating one. It's easy to get distracted from chatting, putting the world to rights and generally wittering on what with all this food to think about.
We made our way home, full of calories and that feeling that only an afternoon spent whiling away the hours with a dear pal gives you.
What's your favourite way to spend some Mumma Time? Tell me it's not just me that makes most of my plans around cake?!
Sarah x
Hotel La Tour
Address: Albert St, Birmingham, West Midlands B5 5JE
telephone: 0121 718 8000
PS. If you enjoy my foodie posts, please can I ask you to nominate me in the BIB Awards for Food? It takes 2 minutes and it would totally make my day! Thank you!
Wanna be friends?
Keep in touch on Facebook ¦
Chit chat on Twitter ¦
Never miss a trick on Bloglovin' ¦
Circle with me on Google+ ¦
Pinning like my life depends on it Pinterest ¦