This post may contain affiliate links.
This month, my teeny weeny, miracle twins turned 2. How on earth did that happen? There's only one way to celebrate such a big day and that's with the love of their life, Postman Pat.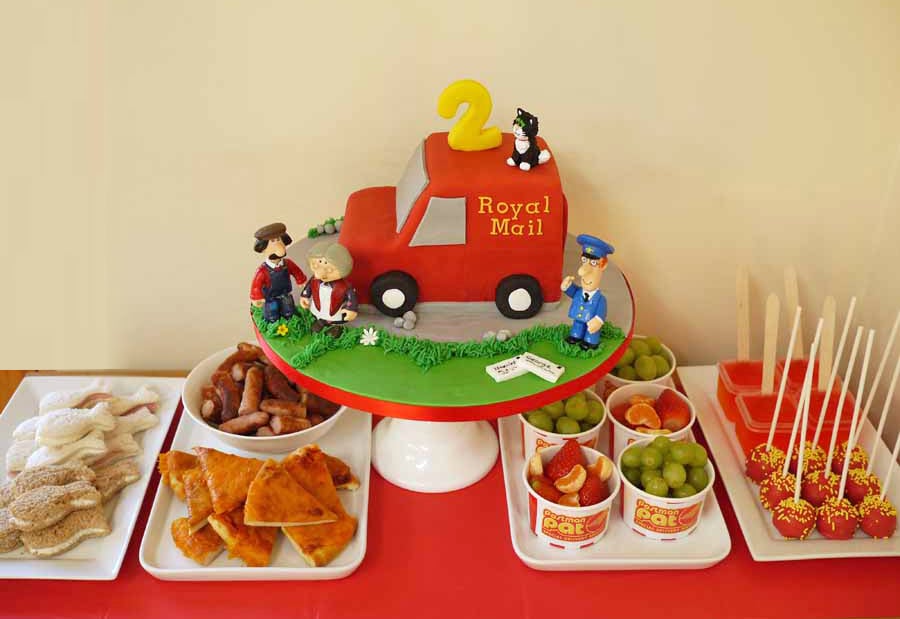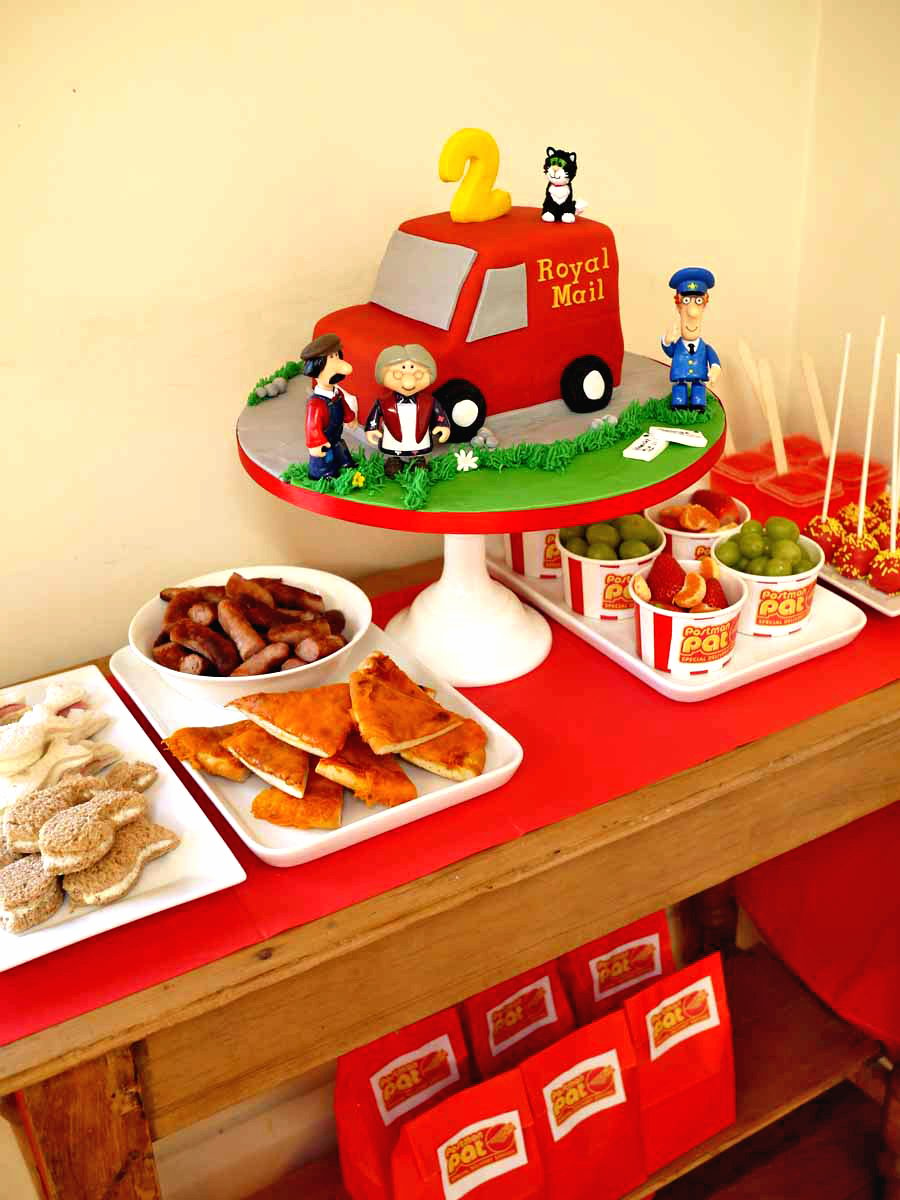 I was conscious that Christmas had been a bit overwhelming for them, with so many people and presents, so we kept their party really small. Just a few of their little pals from our group of NCT friends. Of course, true to form, I become a bit obsessed with Postman Pat food. I served..
– Jess's favourite sandwiches (cut out with fish cutters)
– Ted Glen's sausages (remember the episode where Ted Glen made a sausage machine? Oh okay, just me then..)
– Special delivery services pizza (pizza I'd put stripes of Red Leicester on to make yellow and red like the Special Delivery Services Logo – didn't work too well, but no one seemed to mind)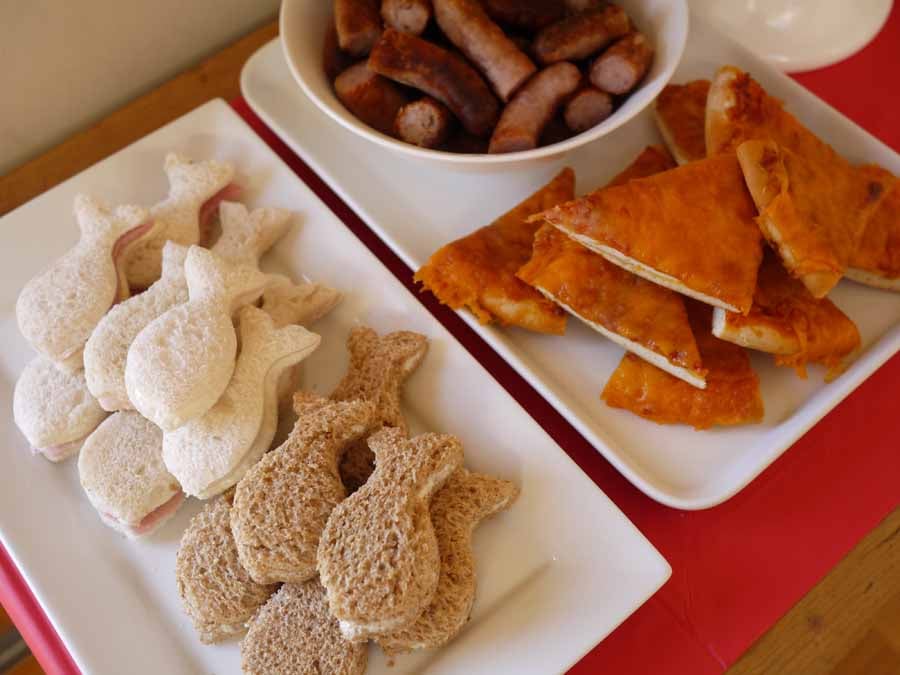 Followed by..
– Special Delivery Services fruit salad (red and orange like the logo)
– Green(dale) grapes
– Special Delivery Services jelly (layers of red and orange)
– Special Delivery Services cake pops
– My Postman Pat van cake! (I made and decorated the cake, but cheated and bought the figures, I'll tell you about making the cake another day)

My husband, as normal, thought I was totally insane. But what can I say, I'm a feeder, right or wrong I show my love through food and I LOVED doing this.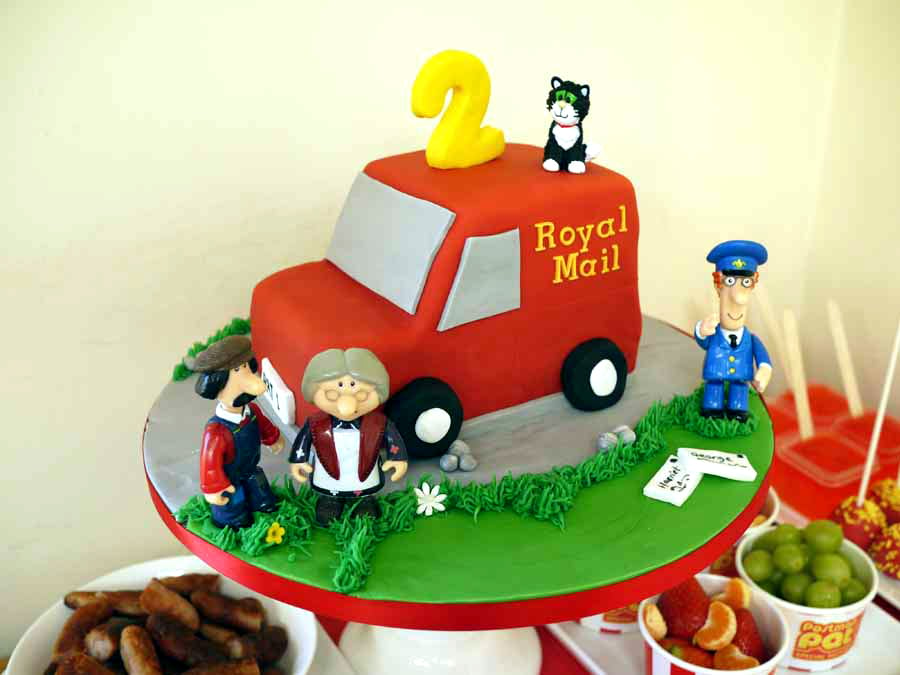 We all played in the garden wearing out Postman Pat glasses.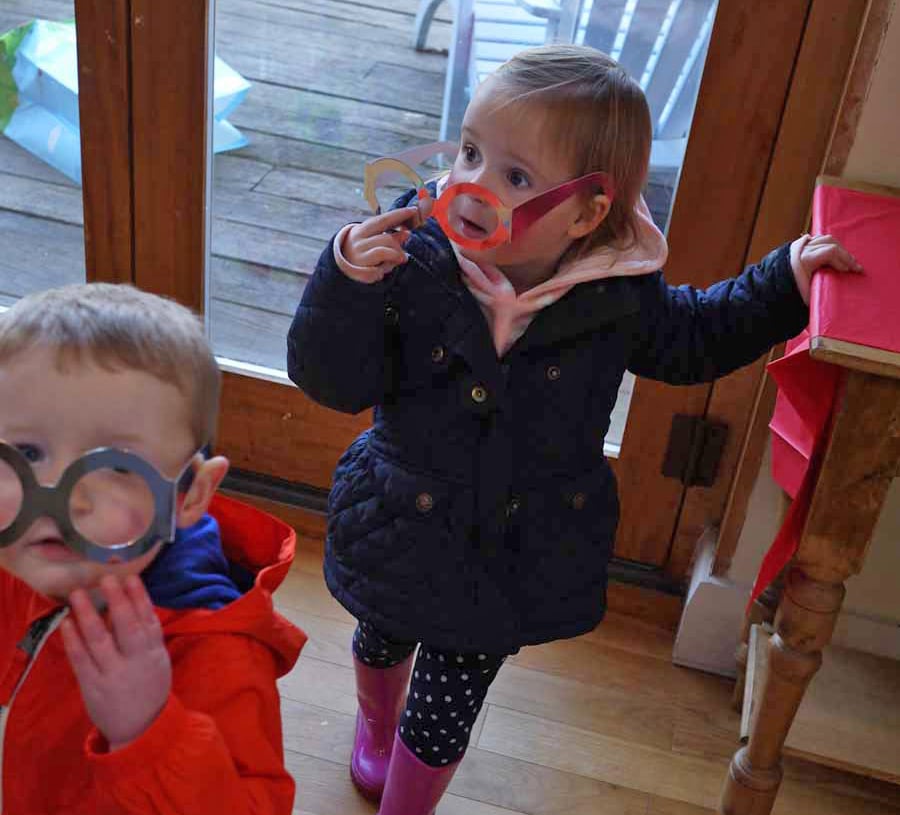 Then sat down at the table with our friends to get stuck in. They all sat there munching away, it was very sweet. Until the rowdy rabble demanded cheese and I had to forgo the Pat theme as for the life of me I couldn't think of a Pat/cheddar connection. They were all happy though.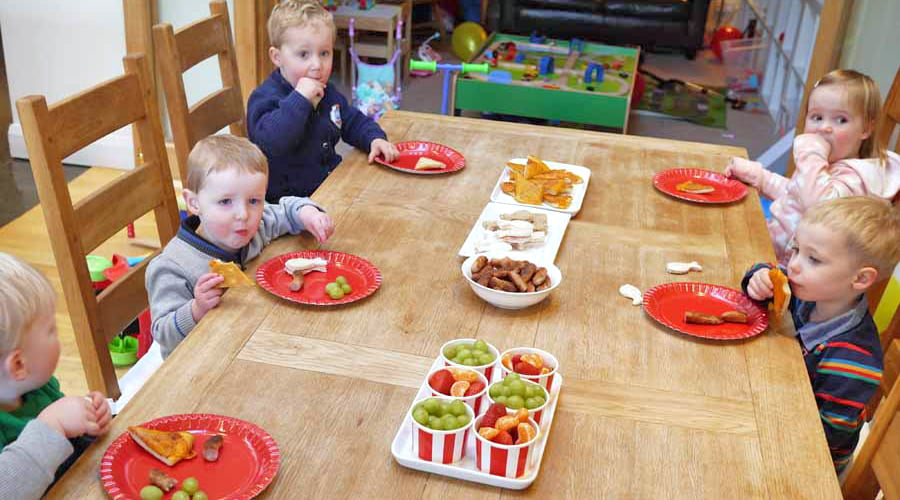 The birthday pair were particularly impressed by the jelly. I'd made it in little Tupperware tubs I had and as I'd been making it on the morning of the party, had stuck it in the freezer to set quicker.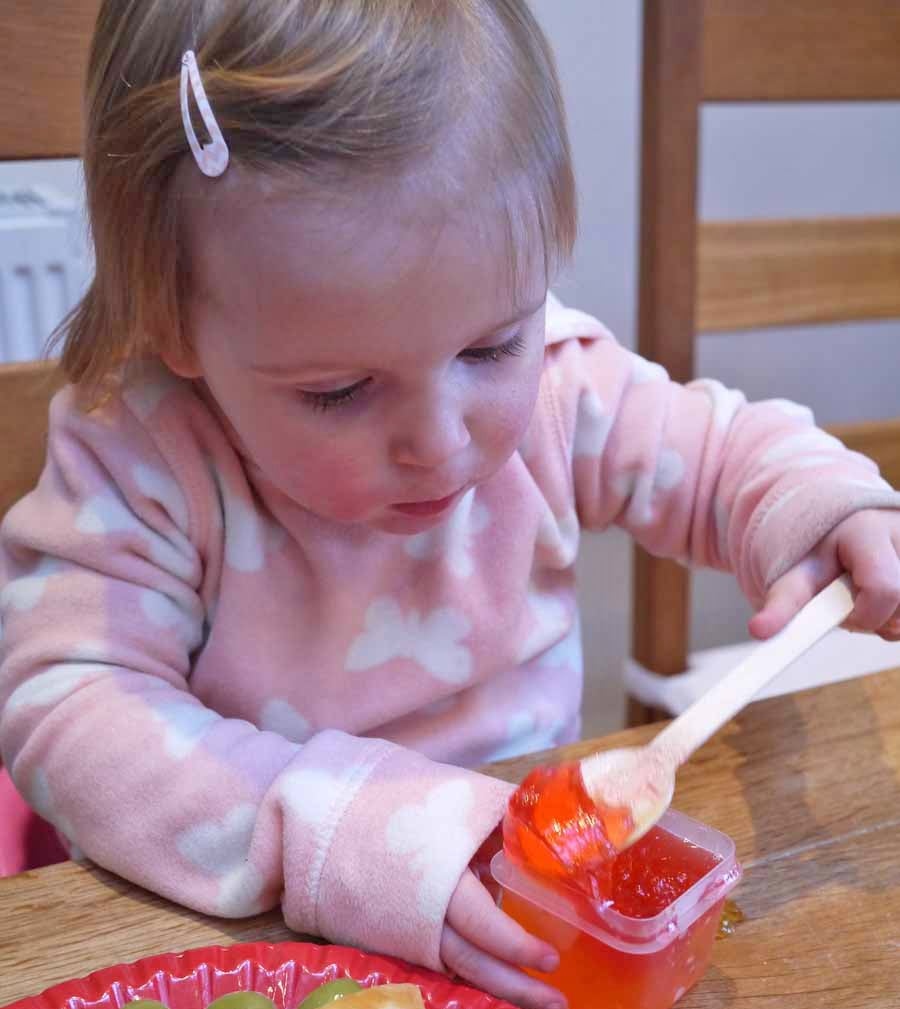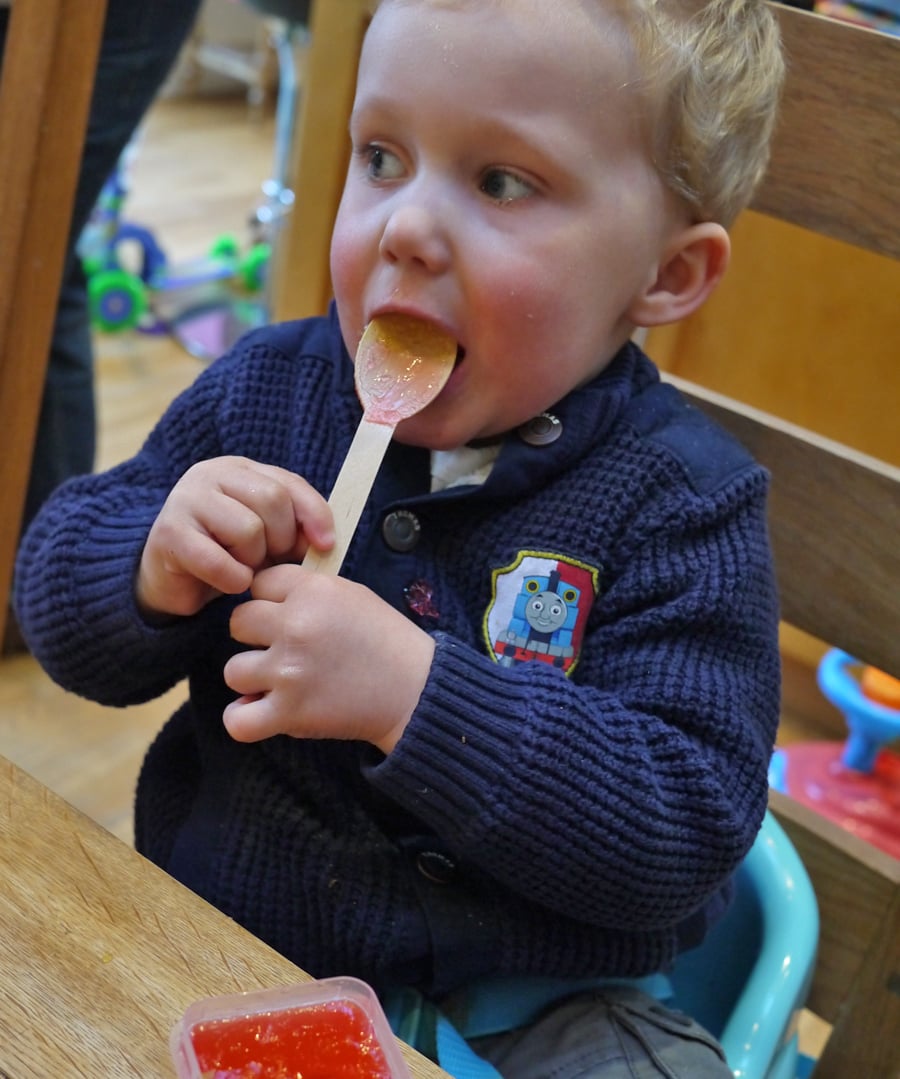 Then there was time for cake and singing and a slightly teary moment from me. They shrieked with excitement when they first saw the cake with the candles lit and went mad for the little plastic models I'd put on.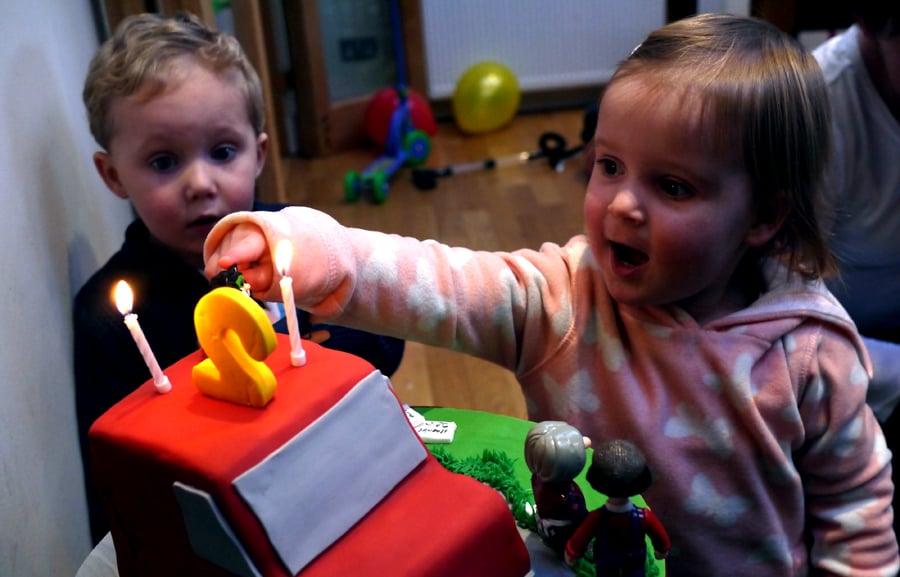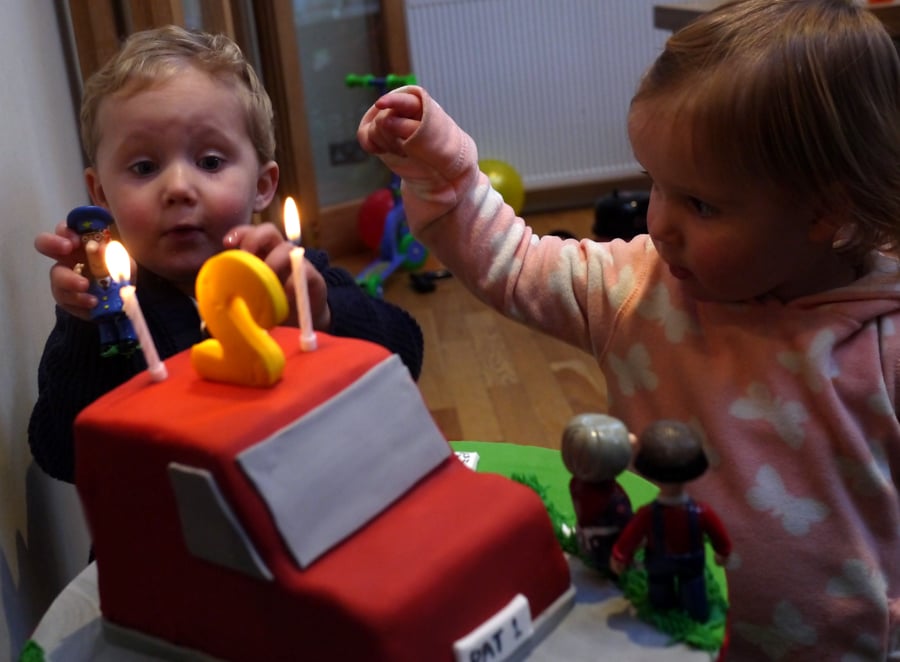 Granny and Grumpy came over to see them in the evening. It was such a happy, quietly memorable day.
Although, all of the excitement took its toll on Mrs Goggins..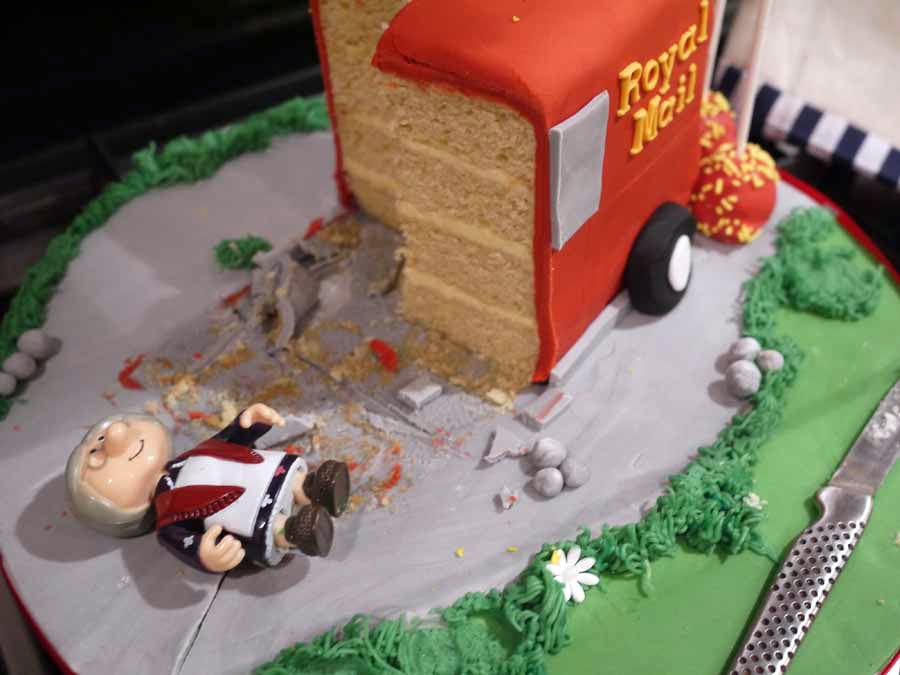 Happy 2nd birthday my beautiful babies!
Sarah x
PS. If you enjoy my foodie posts, please can I ask you to nominate me in the BIB Awards for Food? It takes 2 minutes and it would totally make my day! Thank you!
Wanna be friends?
Keep in touch on Facebook ¦
Chit chat on Twitter ¦
Never miss a trick on Bloglovin' ¦
Circle with me on Google+ ¦
Pinning like my life depends on it Pinterest ¦