I love a loaf cake. There's something about them that makes them seem a bit more wholesome than normal cake. Perhaps it's that word loaf that implies bread, rather than a mountain of sugar. Anyway, I'm totally convinced that a cake cooked in this shape is practically health food.

I know, I know, it's a 'salted' cake why use unsalted butter? Salted butter has different amounts of salt depending on the brand, so it's best to use unsalted and add your own amount of salt to taste.
For the chocolate chunks, you can just buy any plain chocolate and cut into chunks. It'll take 2 minutes and it's heaps cheaper.
Now go forth, fill your cake tin and feel a little bit virtuous. It's a loaf after all.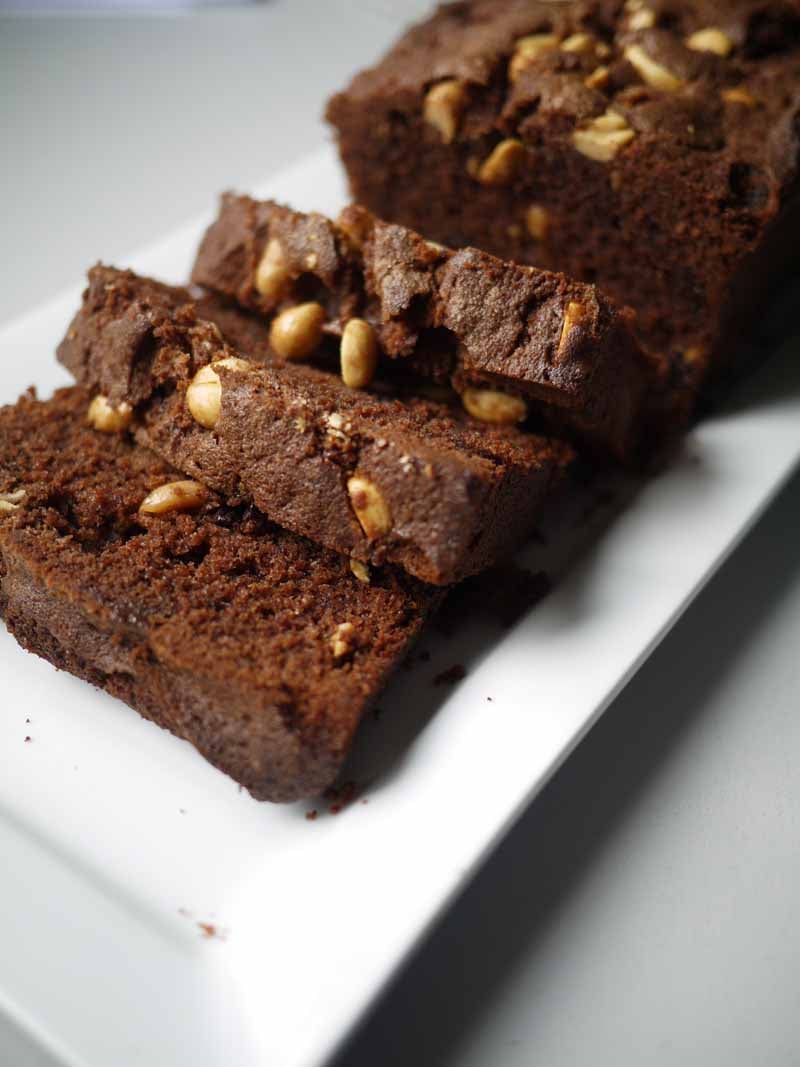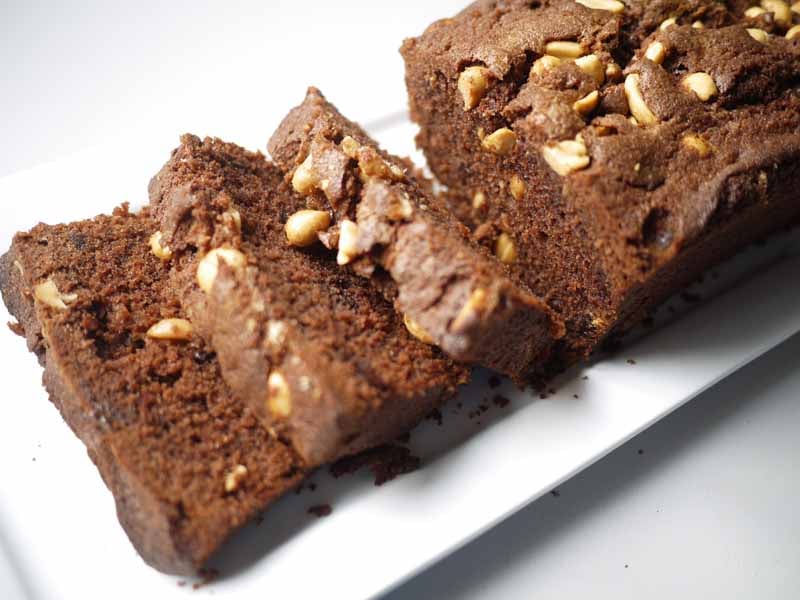 Salted Chocolate & Peanut Butter Loaf
Ingredients
225g Unsalted butter (plus extra for greasing the tin)
225g Caster sugar
4 Free range eggs (medium)
200g Self raising flour
25g Good quality cocoa
A good pinch of sea salt
50g Dark chocolate chunks
50g Crunchy peanut butter
50g Salted peanuts
Instructions
Grease a loaf tin with butter. If you have some, line with baking parchment. Nothing too fiddly, I just cut one long strip that goes down one side, across the bottom and up the other side.
Preheat the oven to 160C.
Cream your room temperature butter with your sugar until it's pale, light and fluffy.
Mix in the eggs, one at a time, beating really well after each egg. Don't worry if it starts to look a bit curdled, it'll all come good in a mo'.
Mix in your flour, cocoa and salt. If you've been using a mixer, do this bit by hand. It helps to keep the sponge light.
Stir in the chocolate chunks, the peanut butter and 30g of the salted peanuts. Just mix lightly, it's good to leave some chunks of peanut butter. You'll find them as a joyous surprise in the finished cake.
Spoon into a your tin, smooth out with the back of a spoon. Make a bit of a dip in the middle to account for rising. Sprinkle over the rest of your salted peanuts.
Bake for about 1 hour 15 minutes or until a skewer comes out clean.
Sarah x
Let's be friends..
Keep in touch on Facebook ¦ Twitter ¦ Bloglovin' ¦ Google+ ¦ Pinterest