Lunchbox Ideas for PreSchoolers – with no boring sandwiches! Inspiration for more interesting pack ups for kids.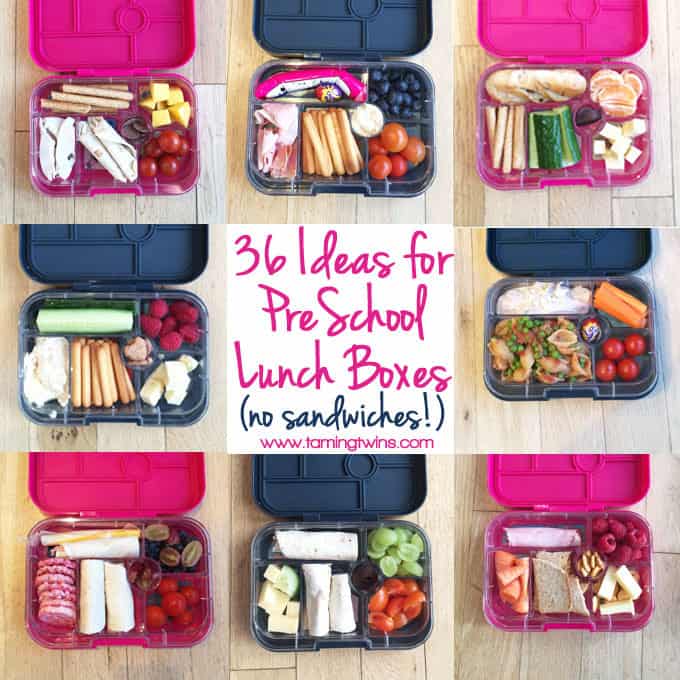 My tiny toddlers turned 4 this week – eek! Where has that time gone? They are now fully fledged preschoolers, which brings a whole new world of lunchboxes. I wrote about their lunchboxes a while ago and it's still one of my most popular ever posts (40 Toddler Lunchbox Ideas). I thought I'd share an update and some photos with you of what I've been packing up for them this term.
Fancy signing up to receive our free email newsletter? It takes less than a minute and you'll get all of our new posts and tips and tricks straight to your inbox! 
I've been trying to avoid sandwiches as they seem to get pretty bored with them. The eagle eyed will notice that one with sandwiches did sneak into the photos, but they were super cute sandwich squares so I've allowed them to be forgiven for their sandwich title.
Anyway, whilst I'm nowhere near a Bento queen like my lovely pal Grace at Eats Amazing, I try to keep the lunches fun, colourful and interesting. YumBoxes (available from Amazon) have definitely helped with this. I don't really stick to the allocated suggestions for what goes into which section (oops) but they definitely make packing up a quick, easy and interesting lunch so much easier. We have the Classic Yumboxes, which are £24.95 each.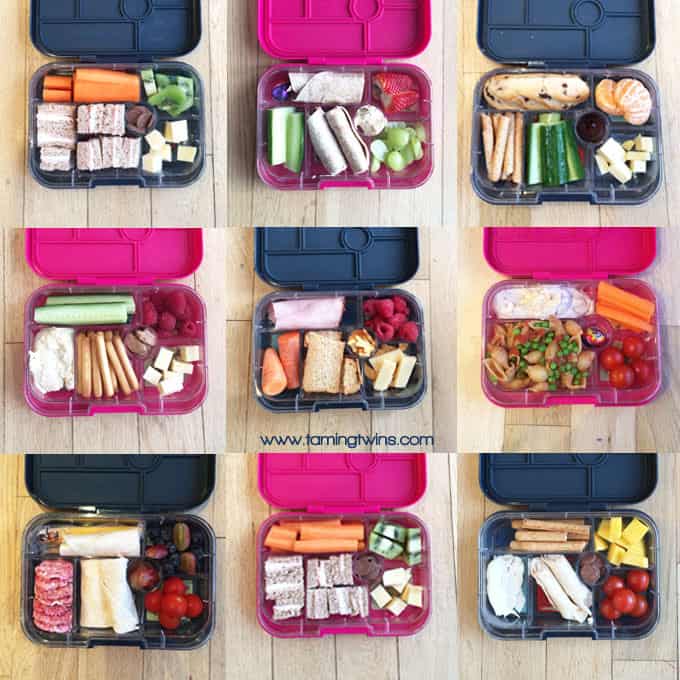 Lunchbox Ideas for PreSchoolers
Carbs
Mini breadsticks
Cold cooked pasta (often with pesto)
Mini rice cakes
Wraps, turned into filled pinwheels, by cutting them into thin slices
Brioche pieces (kind of a treat too)
Cheese twists (from the bread stick aisle, these can be high in salt though so watch out)
Toasted pitta fingers
Protein
Hummus for dipping
Pieces of cooked chicken
Strips of ham
Pieces of quiche
Cold hard boiled eggs (they only get this when my husband is making, as I can't bear them!)
Cold cooked sausage pieces
Calcium
Cheese cubes
Yoghurt tubes
Plain yoghurt mixed with fruit
Fruit & Vegetables
Blueberries
Cherry tomatoes
Cucumber strips
Carrot sticks
Pieces of mango
Raspberries
Strawberries
If they are having pasta (see above, I'll often mix in peas or broccoli pieces)
Raisins
Grapes, cut in half
Dried apricots
Satsuma segments
Treats
A few chocolate buttons
A piece of fruit leather, or fruit string
A biscuit
A mini Creme Egg (as it's nearly Easter!)
Flapjack pieces
Cake pieces (banana cake for energy goes down very well)
Kids type crisps
Popcorn
Hope this gives you some lunchbox ideas for your kids, let me know if you have any gems I haven't included!
Pin it for later..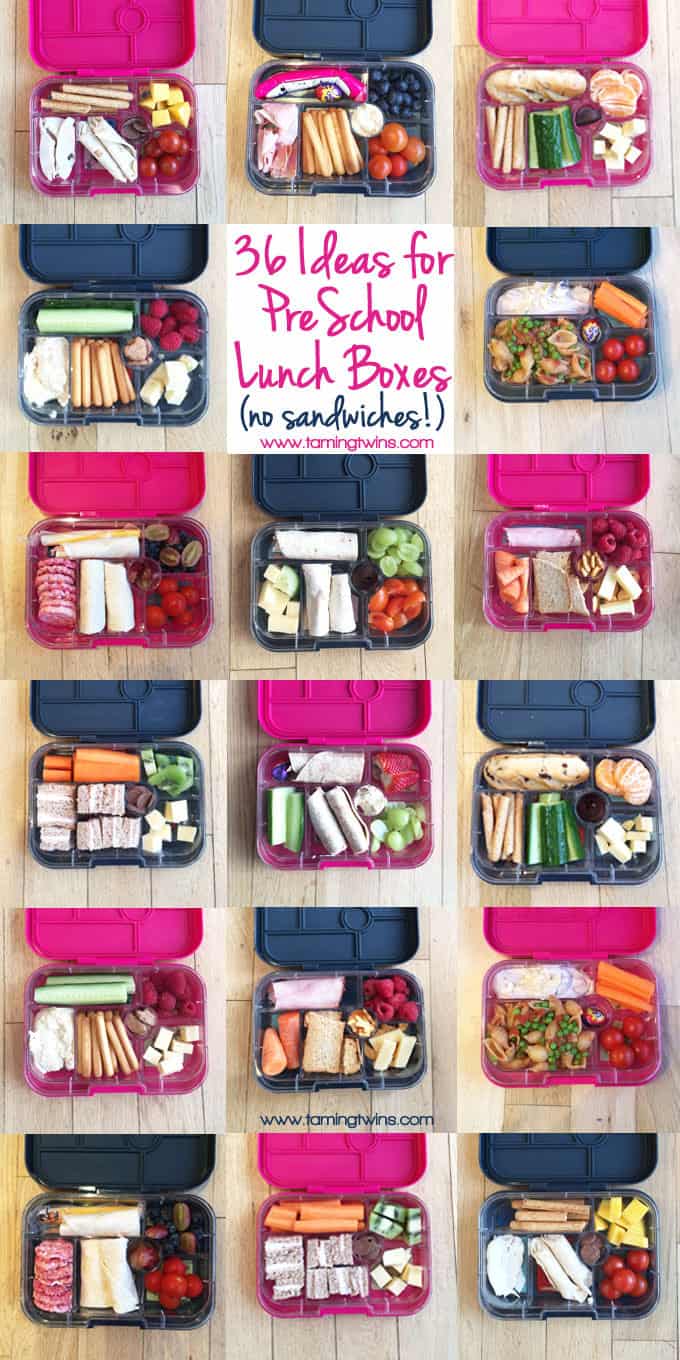 Disclosure: We were gifted our Yumboxes, however as always our opinions are honest. This post contains affiliate links.
Keep in touch on Facebook ¦
Chit chat on Twitter ¦
Never miss a trick on Bloglovin' ¦
Circle with me on Google+ ¦
Pinning like my life depends on it Pinterest