This post may contain affiliate links.
Tips and advice for how to decorate an IKEA Gingerbread House kit. Such a fun and easy festive activity, here's how to make yours look really special!

As always at this time of year, I spend months planning Christmas food and then, before I know it the big day is right there in front of me. I really need to up my game to eat my full quota of mince pies in time for next Thursday..
So, did you see BrummyMummyof2 and I undertaking the Gingerbread House Challenge this week? Suffice to say, an RE teacher is no match for a baker, mwahaha! (You can watch it here: Christmas Gingerbread House Challenge.)
I thought I'd make another little video of me decorating an IKEA Gingerbread house this year. I hope it's useful if you're planning on decorating an IKEA Ginger bread house kit. They are so easy and fun! Such a great activity for a rainy and cold Christmas fun afternoon activity. We always include this in our list of must do together advent activities.
This video includes which is the best icing to use for an IKEA Ginger bread house kit, how to put it together and how to decorate it. I hope it's useful.
What you need to decorate your IKEA Gingerbread house:
Decorate an IKEA Gingerbread House Kit
Ingredients
An IKEA Gingerbread House kit

Royal icing

,

made according to pack instructions

Marshmallows

White chocolate buttons

Matchmakers

Wine gums

Chocolate mint thins
Instructions
Follow my video and go crazy with your own decorations!
What I used to decorate the IKEA Gingerbread House kit: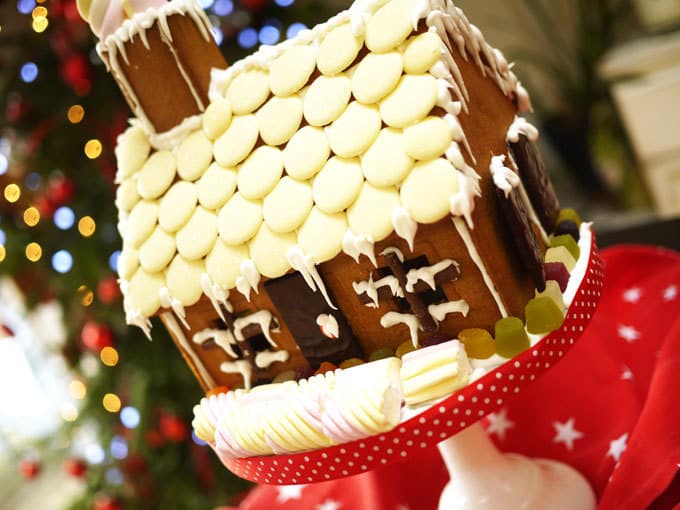 Picture this on Instagram ¦
Keep in touch on Facebook ¦
Chit chat on Twitter ¦
Never miss a trick on Bloglovin' ¦
Circle with me on Google+ ¦
Pinning like my life depends on it Pinterest ¦