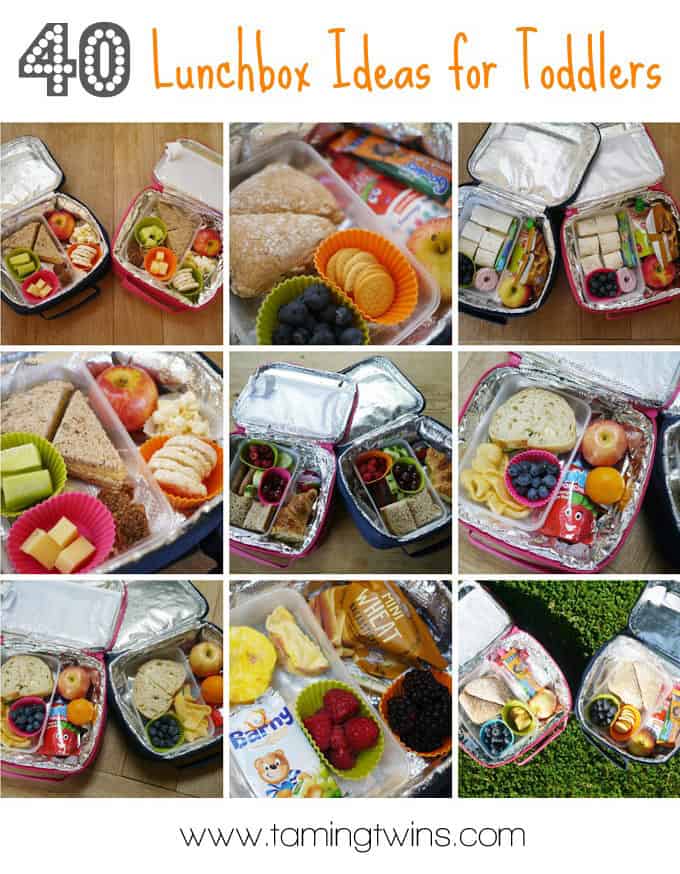 This has been the summer that I've learned to make an excellent packed lunch for my toddler children!
I realised early on in being a twin toddler Mum that mini picnic lunches for days out have a lot of advantages.
Money saving, no waiting around for food to arrive with a pack of angry toddlers waiting and often more healthy than the choices in restaurants (they wouldn't complain about fishfingers and chips EVERY meal but I'm not sure that's the best choice for a varied diet).
I use plastic take-away containers (that I buy on Amazon to use for freezer meals) to keep sandwiches safe. I also use some silicone muffin cases to keep little fruits and bits and bobs separate.
These lunchbox sets are from a company called Stuck on You.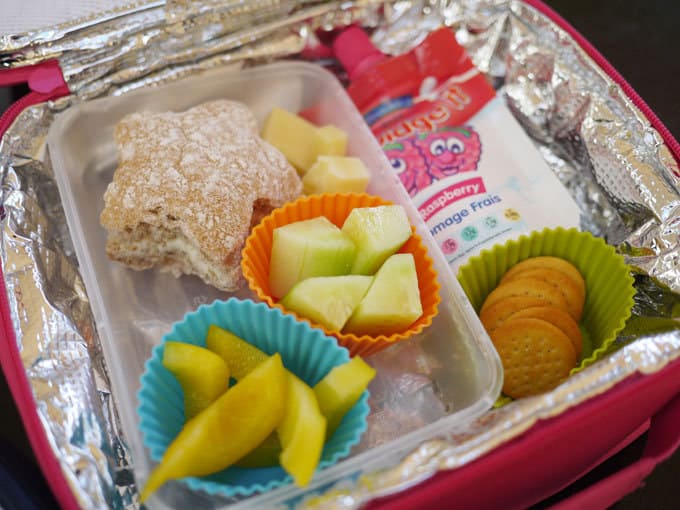 Trying to keep the lunchbox picnics varied has kept me on my toes, here's some suggestions that work for me and don't require a cupboard full of strange equipment or ingredients..
Carbs, Protein and Calcium
Sandwiches cut into shapes using cookie cutters.
Triangle sandwiches.
Wraps filled and cut into pinwheels. (I tend to use cream cheese in these to keep them held together.)
Breadsticks. (Tesco do mini bags of wholemeal ones, which go down very well.)
Mini omelettes made in muffin tins and cooled.
Cold cooked sausages.
Strips of ham.
Croissant pieces.
Rice cakes.
Cold pasta with sauce or pesto.
Chunks of cheese.
Pots of grated cheese.
Yoghurt pouches or tubes.
Babybel cheeses.
Mini bagels with fillings.
Wraps sandwiched with fillings and cut into triangles.
Chunks of cooked chicken.
Pots of hummus with vegetable sticks to dip.
Hard boiled egg pieces.
Potato salad.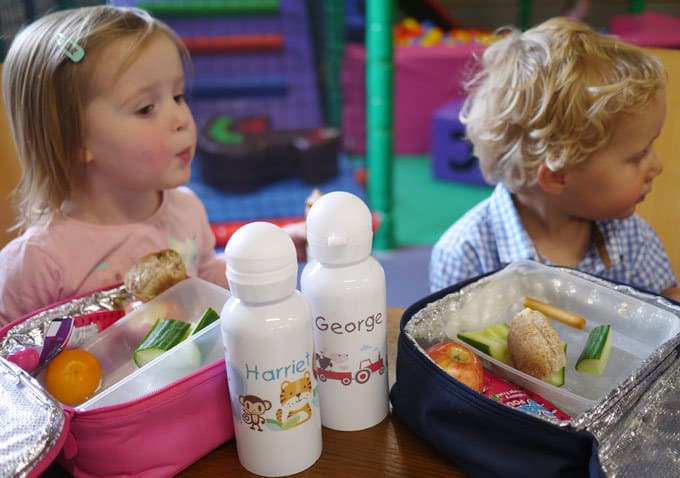 Fruit and Veg
Strips of peppers.
Strips of cucumber.
Blueberries.
Raspberries.
Grapes.
Boxes of raisins.
Small apples.
Cold cooked vegetables. (Weirdly my children seem to prefer them like this to on their plate at dinner time.)
Pots of 'tinned' peaches or pears.
Cherry tomatoes.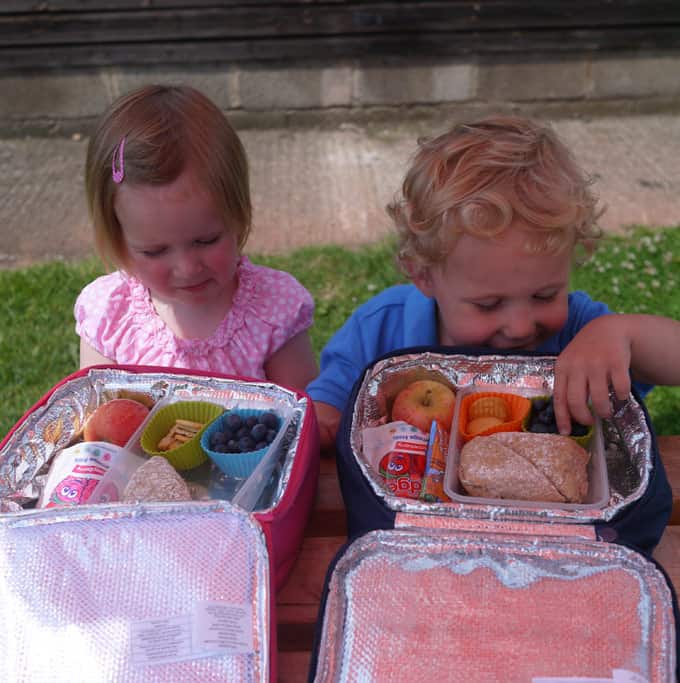 Treats
Flapjacks.
Mini cheddars.
Quavers.
Barny cakes. (These are supposed to be a healthy cake, my two just love them as 1. they are in the shape of a bear and 2. they come in a packet!)
Popcorn.
Malt loaf (we LOVE Soren.)
Scones (sweet or savoury.)
Pots of jelly.
Mini muffins.
Pots of rice pudding.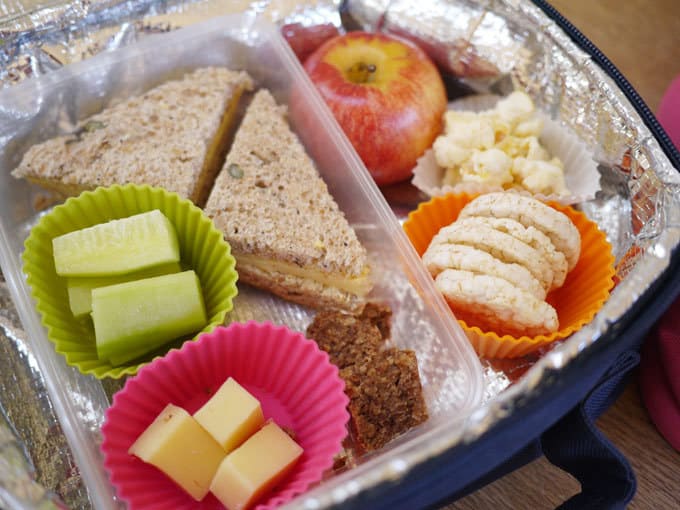 I hope you found our list useful.
What would you add and what's your favourite toddler lunchbox idea?