Sponsored by Weight Watchers Smart Kitchen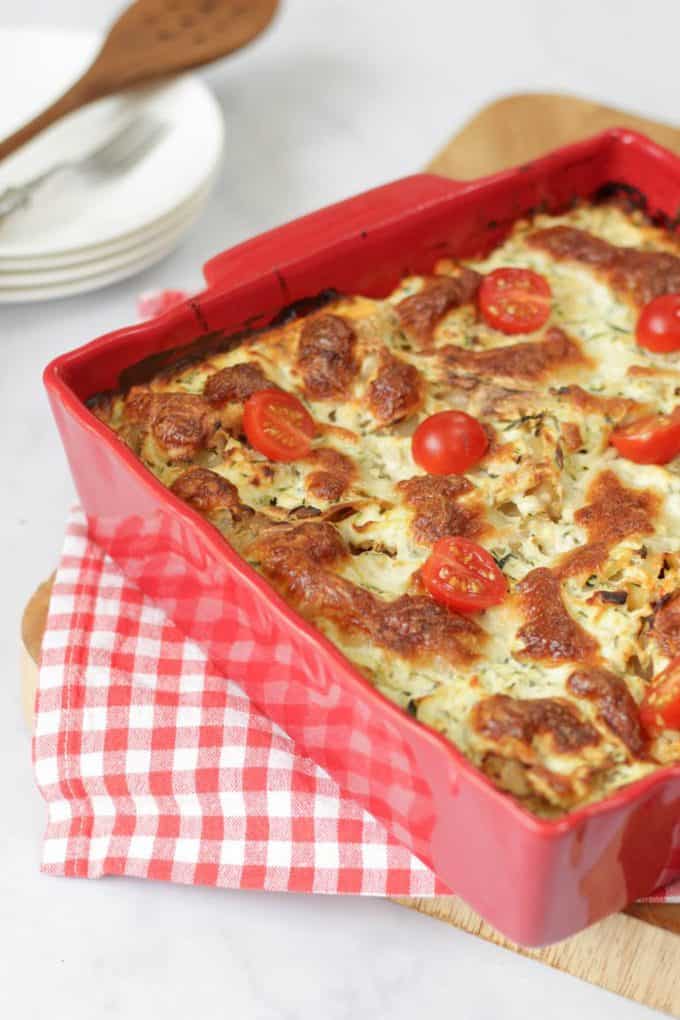 You know, I'm always looking for ways to make our dinnertimes easier and mostly, a little bit healthier too. Weight Watchers Smart Kitchen got in touch with me recently and asked if we fancied trying one of their boxes. Spoiler – I LOVED IT.
I was a little hesitant at first as I've never ever followed Weight Watchers, so I couldn't quite work out how it would be of use to us. Oh how wrong I was.
The boxes are delivered to your door, complete with recipe cards and everything you need to make your meals for the week. You can choose from a Classic or Vegetarian box, with either 3 meals or 5 meals, for 2 or 4 people.
The first thing that struck me when I opened the box was the massive amount of fresh produce, all in perfect condition. That's got to be a good start for a healthy meal plan, right?
SmartPoints is Weight Watchers unique counting system guiding you to smarter food choices. The SmartPoints are listed for each meal on the recipe cards provided, along with instructions for making 2 or 4 portions (which would be useful if you wanted to buy in bulk and use leftovers for lunch or another day).
My favourite points about the Weight Watchers Smart Kitchen box:
Huge array of fresh produce
Great quality meat and tinned goods (including organic tomatoes)
Really filling meals
Excellent variety of recipes
The option to swap meals in or out before your box arrives
Well packaged
Healthy options, low calorie
Not so keen on:
It costs £75 for 4 people, for 5 meals. At first glance, that's not a cheap way of meal planning. Although I have to say, if it saves me from a huge supermarket trip, we will be saving money!

We were hugely impressed by the Weight Watchers Smart Kitchen boxes. These great quality, healthy meal boxes are available to everyone, not just those who are following the Weight Watchers plan. For us, they are a midweek meal saviour for during a busy times.
The recipes were easy to follow and delicious. The photos in this post are of my versions, so you can compare how they turned out to the recipe cards. Not too shabby, even if I do say so myself.
We've tried two other meal box brands and without a doubt these have been my favourite. I'd really highly recommend the Weight Watchers Smart Kitchen box, if you fancy a break from your usual kitchen routine whilst still staying healthy.
The people at Weight Watchers Smart Kitchen have kindly said they are happy for me to share one of the recipes, so you can get a feel for the sort of meals that are included.
I've chosen to share the Creamy Mushroom and Courgette Lasagne as it was everything I look for in a meal, quick, easy, packed with veg and covered in cheese!
I hope you enjoy it as much as we did.
How to make the Creamy Mushroom and Courgette Lasagne: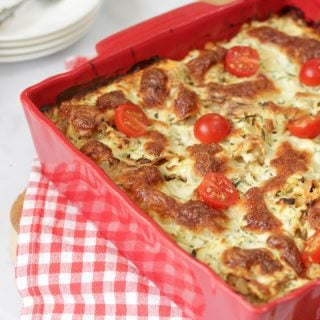 Mushroom & Courgette Lasagne - Weight Watchers
This is a super healthy yet delicious family meal and a perfect lasagna alternative
Ingredients
Cooking spray

1

tbsp

Olive Oil

1

large Onion

1

Garlic clove

250

g

Button mushrooms

thinly sliced

250

g

Chestnut mushrooms

thinly sliced

400

g

Chopped tomatoes

2

large Courgettes

grated

500

g

Ricotta cheese

1

Egg

whisked

150

g

Lasagne sheets

50

g

Reduced fat Mozzarella

Salad leaves and cherry tomatoes to serve
Instructions
Pre heat oven to 180C. Lightly spray an ovenproof dish with cooking spray.

Heat the oil in a large pan and cook the onion and garlic, stirring until softened.

Remove half of the onion mixture and set aside. Add the mushrooms and cook for 5 minutes before adding the tomatoes. Bring to the boil and season with salt and pepper.

Meanwhile, squeeze the excess water from the grated courgette and mix with the reserved onion mixture and the ricotta. Add the egg and season with salt and pepper.

Spoon some of the mushroom mixture over the base of the dish. Top with a third of the lasagne sheets. Spread with some of the ricotta mixture and repeat until you've used everything.

Sprinkle with the mozzarella and bake for 30 minutes of until golden brown and cooked through.

Serve with salad and cherry tomatoes.
Nutrition Facts
Mushroom & Courgette Lasagne - Weight Watchers
Amount Per Serving
Calories 2033
Calories from Fat 864
% Daily Value*
Total Fat 96g 148%
Cholesterol 450mg 150%
Sodium 1437mg 60%
Potassium 4812mg 137%
Total Carbohydrates 187g 62%
Protein 116g 232%
* Percent Daily Values are based on a 2000 calorie diet.
Disclosure: This post was sponsored by Weight Watchers Smart Kitchen, but as always, all opinions are my own and totally truthful.