In collaboration with Tesco Clubcard
Would you look at those little faces? Honestly, when you're five (or thirty five in fact) what could be better than an afternoon being Lord or Lady of the manor, exploring ruins and making wishes in historic fountains?
We have an annual pass with English Heritage and these photographs were taken at one of their amazing sites; Witley Court in Worcestershire. A fantastic place to while away an afternoon or have a picnic. Our English Heritage pass is so well used and it was especially good value as we didn't even have to stump up any cash for it, we used our Tesco Clubcard vouchers to pay for it – hurrah!
The people at Tesco Clubcard heard what a fan I am of their scheme and asked me to post a little update about it to let you know that it's now even easier to enjoy family days out using your Clubcard points.
Collecting Tesco Clubcard points and managing your account is now super simple using the new app and the contactless cards – a tap is all it takes to collect.
You'll collect 1 point for each £1 spend in store, saving for rewards such as days out, holidays, eating out, gifting and  money off your shopping. I'm always so surprised by how quickly my points add up shopping in store, online or filling the car with petrol each week.
When we are so busy all week, juggling school and work and everything else, it's fantastic to have a easy and cost effective way of treating us all to fun days out and adventures at the weekend.
The list of days out, meals and trips you can take using your vouchers is huge, pop over to the site and have a browse. Our favourites are our English Heritage pass and also Pizza Express vouchers. The happiest all round family meal experience we have (stickers and dough balls? What's not to love).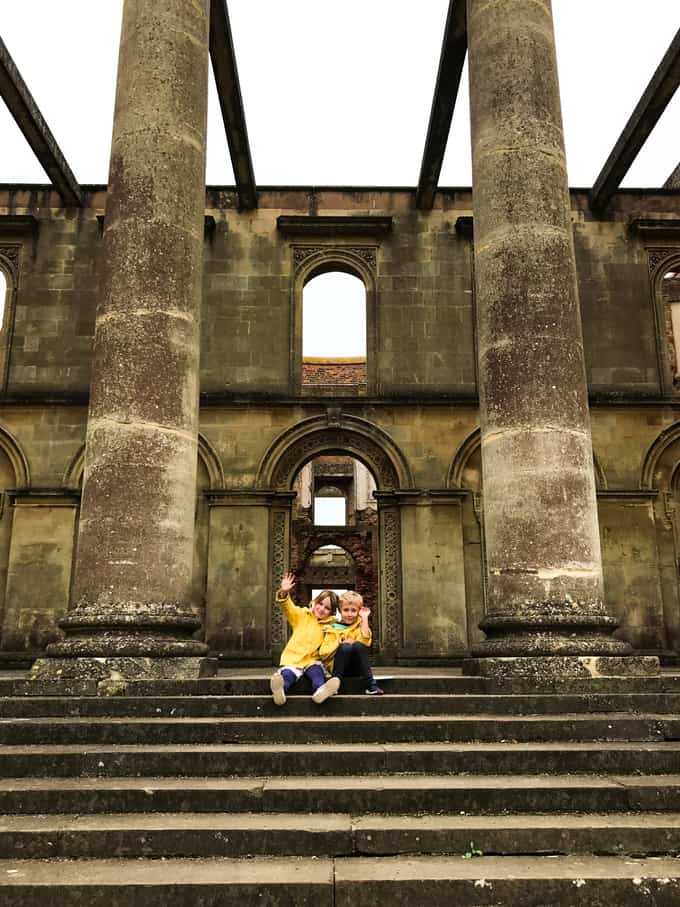 Do you collect Tesco Clubcard points? How do you spend yours? Any gems that I've not found?
PS They are going to be grown out of the matching yellow macs soon – sob sob sob.