From the moment I read picked up the first Harry Potter book I was totally hooked. That's nearly 15 years ago. Geez that makes me feel ancient. Boyfriends have come and gone, my home has change, I've gained a husband and children and my love for my favourite wizard hasn't faltered.
My oldest, dearest friend Naomi and I were at the front of the cinema queue when the first film came out, so a visit to the Warner Bros Harry Potter Studio Tour together has been long overdue.

Before we went, I googled reviews and found one on the excellent Sticky Fingers blog, Tara said, don't read the post if you're planning on going. I know it's odd advice, but I totally agree. It's really exciting to turn each corner, move through each section and not know what you're going to find. So, I'm going to put my tips right at the start of the post, so you can just read that and not have the surprises spoiled by any photos and you, no peeking, deal?
Tips
1. You're standing and walking the whole time, so wear comfy shoes.
2. There's free Wifi and photos are encouraged.
3. My SatNav sent us to the wrong place using the postcode given. Print off a map from Google maps before you go for the very last mile of the journey, just in case.
4. There's a Starbucks and a (good) cafe right at the start, but you can't come back out again so you might want to take water/snacks.
5. There's another food stop in the middle of the tour, where you can also have a glass of butterbeer (£3.95).
6. The gift shop is eye-wateringly expensive (£9.95 for a small pack of every flavour beans!) BUT I'm still wishing I'd bought a t-shirt. Just go with a budget in mind and accept that you won't get much for it!
7. You can't just turn up, you have to book tickets in advance via the website. There's also heaps of information there about the tour.
8. We stayed in a Travelodge here: Travelodge | Hemel Hempstead Gateway hotel. It was just a few miles away, had better reviews than a lot of the Travelodges nearby and only cost £29. Bargain!
Now, go and book your tickets or read on to have a sneaky look..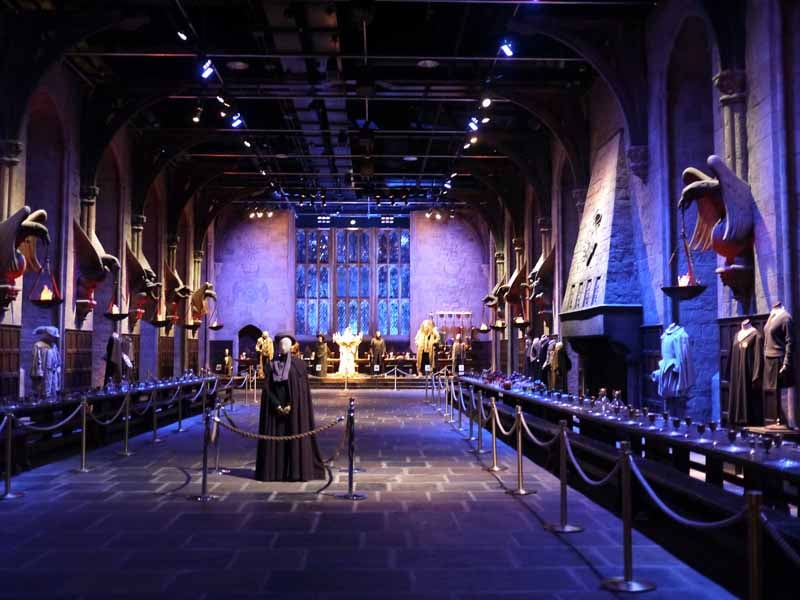 As it was near to Halloween when we visited, the tables were laid with Autumn foods.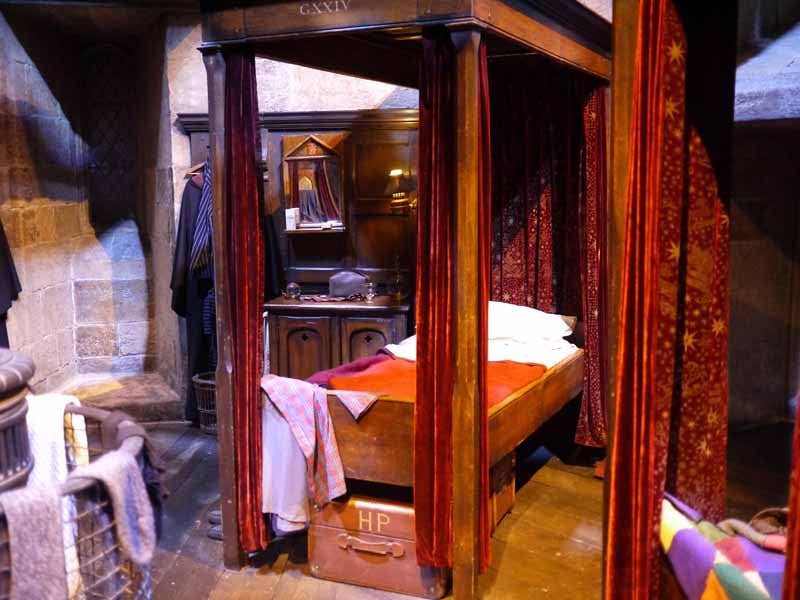 The potions classroom is utterly amazing. Each of the hundreds of jars were individually filled with interesting looking herbs and spices and bones (!).

Butterbeer baby!

Check out Privet Drive in the background. It kind of appears in front of you, looks boringly suburban (exactly as it should do). Then you realise it's totally fake. Made of fibreglass. It hurt my brain a.

Now to my favourite sections. These were two parts right at the end of the tour (and not the bits I expected to love).
I was blown away by the drawings and sketches that took the books to visual reality. I'd never really thought before too much about the fact that someone has to translate and summarise what we all see in our heads to help the people that make it onto the screen. The technical drawings were fascinating and the artwork was totally beautiful.

Then, you turn the last corner and are greeted by the most amazing sight. A scale model of Hogwarts in perfect detail. I could have stared at this all day. You can't even begin to imagine how much work went into making every last brick, candle inside and pane of glass in the herbology greenhouses. It's like a minature world that you feel like you could just jump into and run along the halls with your cloak flapping behind you.

If you're a fan of the books and films, please go. It's totally fascinating. Everything seems to have been arranged to welcome you in, no pushing and shoving. It's well thoughtout and everyone is super friendly and helpful.
Have you been? What did you think? Which house would you be in?!
Sarah x