Don't you just love the power of photos? I stumbled upon these, hidden in the depths of a memory card and in an instant they took me right back to the smell and taste of another day, another place. On this day last summer, my dear pal Kerry and I fell ever so slightly in love with Sourdough bread when we spent the day on at a class at Loaf Cookery School in Stirchley, Birmingham.
The yeasty wafts lured us in to the Loaf community bakery next door first. We wandered in, wide eyed, drinking in the rows and rows of perfectly shaped, golden loaves. We each eagerly bought a couple of loaves, just in case, you know, we didn't make quite enough bread later in the day..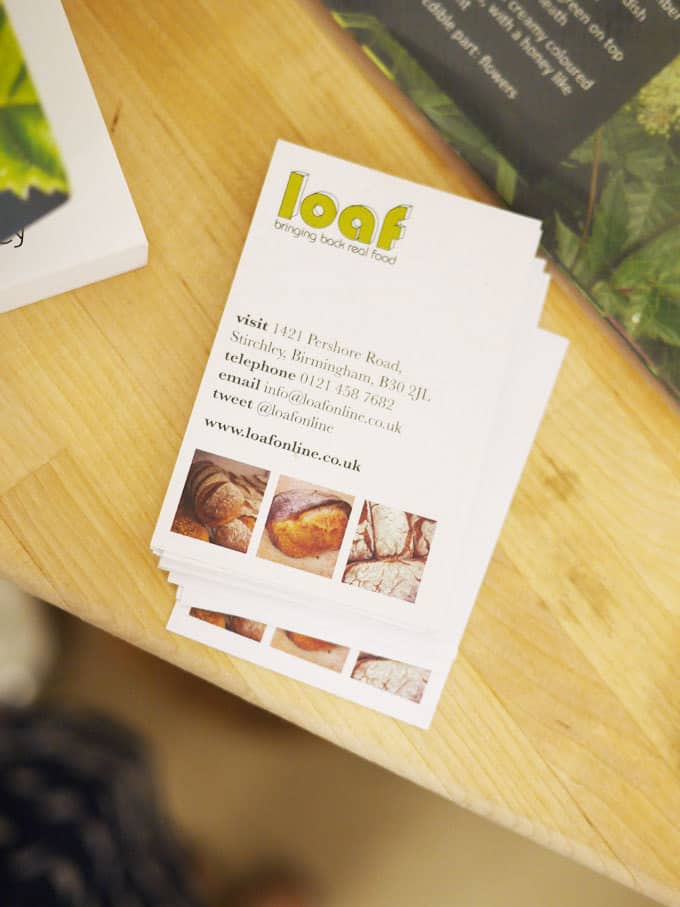 The course takes place over two sessions, the first on a Friday and the second, the day after. This allows time for the sourdough to starter to get to work and slowly develop.
Tom, the founder of Loaf, talked us through the history and the science of Sourdough. He showed us how to care for a sourdough starter, feed it, keep it and turn it into the most delicious, flavourful, rich dough.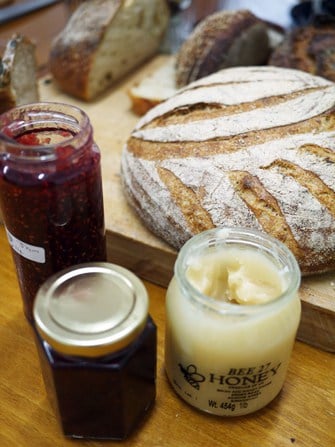 We learned to shape our loaves, flavour the dough and achieve the perfect sourdough bake. We had a break to enjoy breakfast together of epic bacon and egg sandwiches in our own sourdough muffins we'd made (if it's wrong that I've been dreaming of these ever since, I don't want to be right..).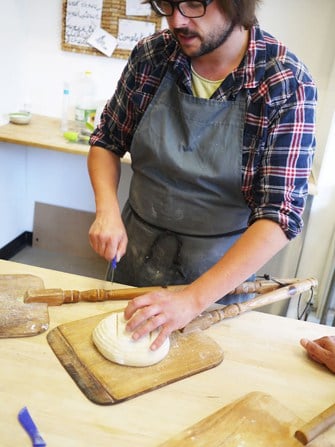 We finished the day proudly clutching our prized creations. I'd love to say I've baked sourdough every week since, but sometimes life gets in the way. I did come out of the class with a new found love of making bread and the confidence to make sourdough at home.
Whether you love bread making or have never attempted it before, I can't recommend a Loaf class highly enough. The atmosphere of the place is magical. The love of good food, mostly created from just flour and water is totally inspiring.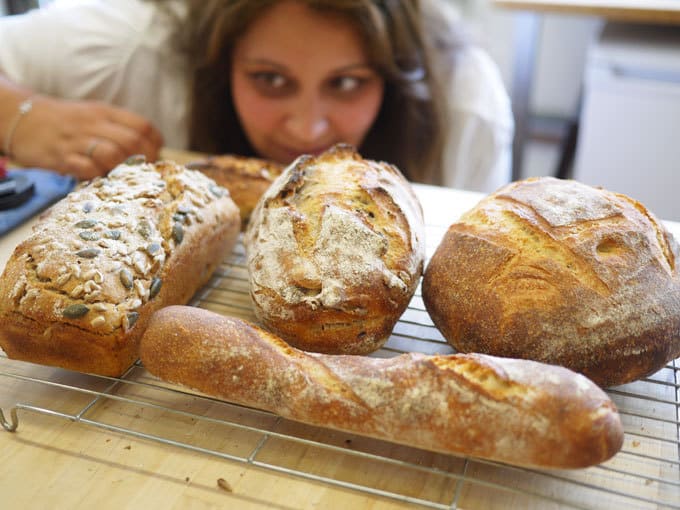 Are you a sourdough fan? Do you make bread? What would you love to learn to do…?
Sarah x
PS. Thank you to lovely Kerry for the photo of me, for being a gorgeous friend and for bread modelling!
Let's be friends..
Picture this on Instagram ¦
Keep in touch on Facebook ¦
Chit chat on Twitter ¦
Never miss a trick on Bloglovin' ¦
Circle with me on Google+ ¦
Pinning like my life depends on it Pinterest ¦