A review of the glorious High Field Town House hotel, Edgbaston, Birmingham

However cosy, comfy and crammed full of White Company goodies I make our home, there is something indisputably wonderful about a hotel room isn't there? Creeping into a fresh new bedroom with no distractions or chores surrounding you. It's like the room is telling you to ease up. Have a bath. Read a book.
Most of my hotel stays are for work, tired and a bit edgy about missing my loves or on holiday, when the room isn't the attraction. So, when we were invited for a stay at the High Field Town House, Birmingham, we jumped at the chance. A night away for no other reason that a bit of a rest and down time as grown ups? Hurrah!

I'm a huge fan of The High Field pub next door, it consistently delivers excellent, modern but comforting food. One of those places where I want to eat every single thing on the menu. It's only 10 miles away from us, and the right side of Birmingham to not have to grapple with city centre parking.
This gem of a boutique hotel opened earlier this year, in the building next to The High Field pub. It's home to 12 individually decorated bedrooms, ranging from cosy to premium.
The double fronted, listed building is a total contrast to the modern pub building. The conversion of the villa, the decoration and details have all been crafted with such care. From the welcoming 'sitting room' (complete with honesty bar and Nespresso machine) to the easy to navigate and secure entry system (no keys here, you get emailed unique codes just before your stay).
The honesty bar was one of the most thoughtfully stocked honesty bars we've ever seen, a real treat. We loved the idea of the traditional 'sitting room' where you could flick through magazines and pick up a book in a comfortable home from home.

The room we stayed in was complete with sweeping bay window and free standing bath taking centre stage. At the front of the property, it was decorated with a nod to the age of the building without being stuffy or overly formal, a perfect balance.
We spent a quiet afternoon with me having a bath and a cuppa and him watching the golf on TV. I wrote in my bullet journal and we read the papers. Wild, I know. But when you're busy, and life is noisy and full of to do lists, this was absolute bliss.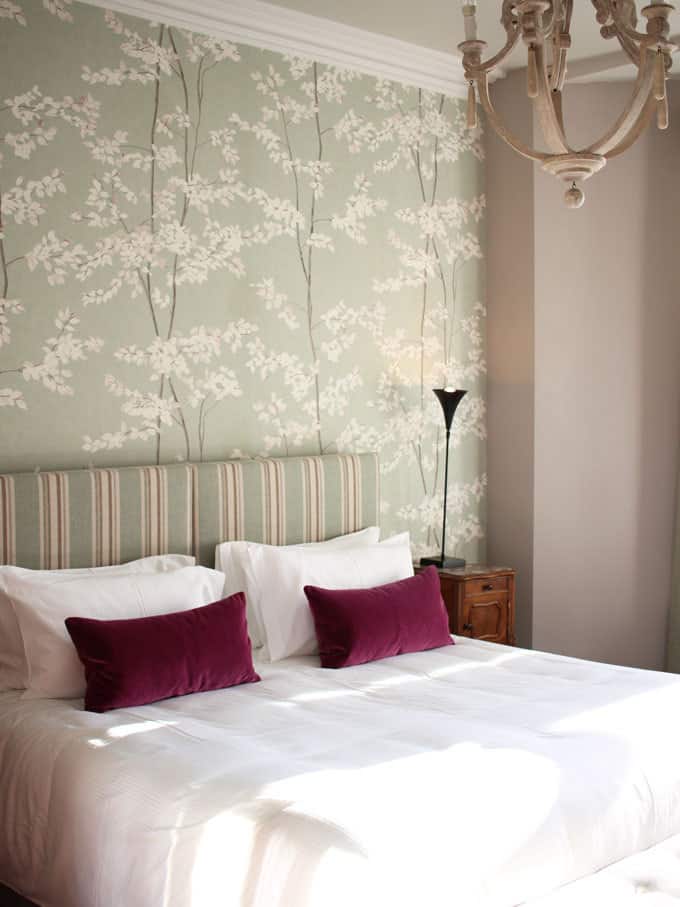 After a delicious supper in The High Field that evening (Sunday roast, not cooked by me? Don't mind if I do) we rolled across the car park to our room. I'm not sure if it was the air of quiet calm about the place or the giant bed, but I slept so well.
If you wish to take breakfast, it is served in the pub, a full on affair with heaps of cooked choices and help yourself toast and juices.

Our stay was an absolute pleasure. It reminded me of what a very short break in lovely surroundings can do. We both returned home feeling rested and revived for busy weeks ahead.
Thank you to The High Field Town House, for our stay in your wonderful haven in the city.
More information:
The High Field Town House
23 Highfield Road
Edgbaston
B15 3DP
Telephone: 0121 647 6466
Email: bookings@highfieldtownhouse.co.uk
Disclosure: We were invited to stay as guests of The High Field, Birmingham. As always, all opinions are my own.
Keep in touch on Facebook ¦
Chit chat on Twitter ¦
Never miss a trick on Bloglovin' ¦
Circle with me on Google+ ¦
Pinning like my life depends on it Pinterest