Things I love about Christmas:
1. The fact that it starts earlier every year.
2. Gingerbread lattes.
3. Eating chocolate for breakfast and not even feeling embarrassed.
4. Gingerbread lattes.
5. That this year I can pretend that I'm overexcited purely for the sake of my children.
6. Gingerbread lattes.
But dear friends, what happens when you just can't get enough of the red cups? You put all that festive goodness into a cake of course.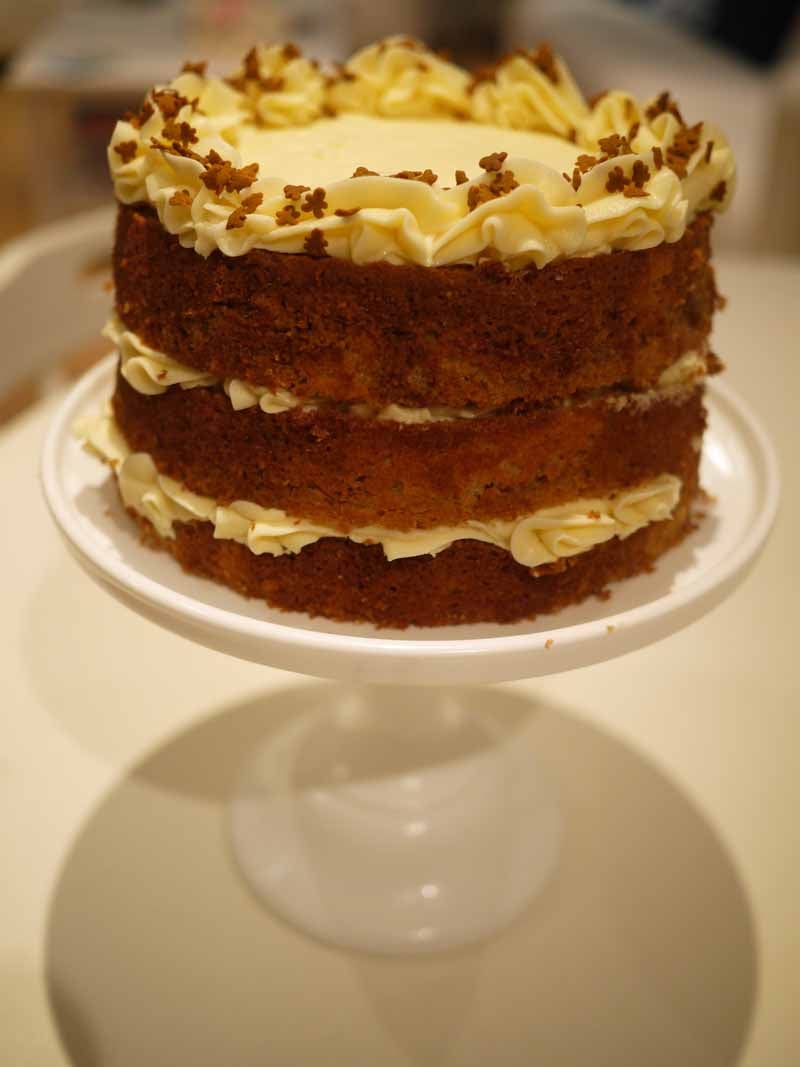 Don't be fooled, this cake looks (and tastes) impressive but is really quite easy. If you make the sponge the day before you decorate it, it'll be much easier to trim.
This makes a fairly huge 3 layer cake, perfect for a Christmas get-together.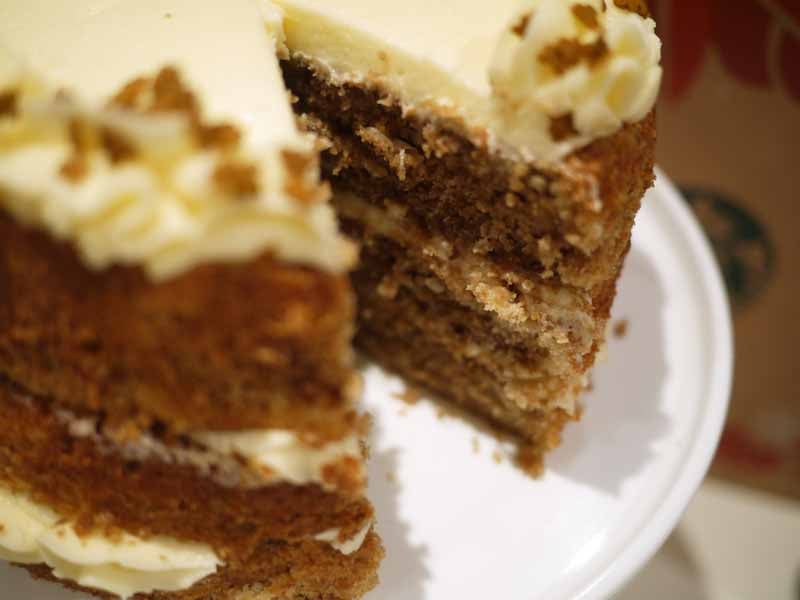 This recipe uses Gingerbread syrup, they sell this in Starbucks and Costa at Christmas or you can buy it here: Monin Gingerbread Syrup 70cl bottle
. It also uses Gingerbread Man Sprinkles, you can buy these here: 57g Gingerbread Man Sugar Sprinkles
Gingerbread Latte Layer Cake
A beautiful layer cake for those coffee and/or gingerbread fans
Ingredients
350

g

Unsalted butter

350

g

Caster sugar

6

Free range eggs

350

g

Self raising flour

1

Teaspoon

of ground ginger

4

Heaped teaspoons of instant coffee dissolved in 50ml of boiling water
For the icing:
250

g

Unsalted butter

500

g

Icing sugar

3

Teaspoons

of Gingerbread syrup

see my note above about where to buy this
To decorate (if you fancy):
57

g

Gingerbread Man Sugar Sprinkles

see my note above about where to buy these
Instructions
Grease 3 x 7" round sandwich tins (or 2 x 8").

Preheat the oven to 180C.

Cream your room temperature butter with your sugar until it's pale, light and fluffy.

Mix in the eggs, one at a time, beating really well after each egg. Don't worry if it starts to look a bit curdled, it'll all come good.

Mix in your flour and ginger. If you've been using a mixer, do this bit by hand. It helps to keep the sponge light.

Stir in the coffee mixture. Stop stirring before it's quite combined. I like the slightly swirly effect of the coffee.

Spoon into a your tins, smooth out with the back of a spoon. Make a bit of a dip in the middle to account for rising.

Bake for about 30 minutes or until a skewer comes out clean. You might need to adjust the time by 5 minutes either way depending on your oven.

Meanwhile make your icing. Beat your butter until it's pale, light and fluffy.

Beat in your icing sugar and syrup. Beat in a teaspoon or two of boiling water to soften and lighten the texture of the icing.

When your cakes are completely cold, use a carving knife to level them. Just trim the top crust off. This is important, it's not a waste of cake (taste testing compulsory). If you don't do this, with a cake this size it will be wonky.

Sandwich each layer together with your buttercream, and a layer on top. I piped on top before sprinkling with gingerbread man sprinkles.
Nutrition Facts
Gingerbread Latte Layer Cake
Amount per Serving
% Daily Value*
* Percent Daily Values are based on a 2000 calorie diet.
Are you feeling festive? What's your Christmas tipple..?
Sarah x

Let's be friends..
Picture this on Instagram ¦
Keep in touch on Facebook ¦
Chit chat on Twitter ¦
Never miss a trick on Bloglovin' ¦
Circle with me on Google+ ¦
Pinning like my life depends on it Pinterest ¦