This post is sponsored by AO. Thanks for supporting Taming Twins.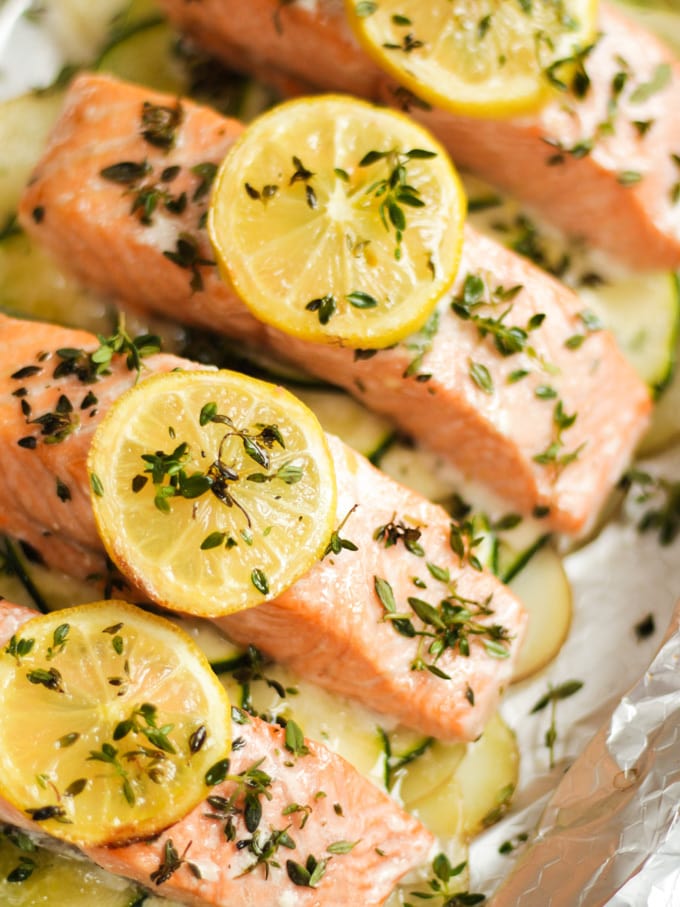 A few weeks ago, the people at AO got in touch with me to ask if we'd be interested in trying out some of the new recipes on their site.
Beko found that every year, statistics show children are eating worse: less fresh vegetables, fruits and fish, and more fat and sugar. As we all know, feeding our children healthy food when life is busy, can be a tough challenge.
So the people at Beko launched Eat Like A Pro, a way to help parents around the world feed their children more healthy food.
They are working as a Premium partner of FC Barcelona, so they know exactly what the top players in the world eat every day in order to perform at their best!
The simple idea being, that by showing children what their heroes eat, we can make healthy food exciting.
Encouraging my children to eat healthily every day is a constant struggle. I'm always thinking about how many treats are too many, or if they've had their 5 a day.
For me, I try and focus on getting as many good foods into them as possible, hopefully leaving less room for the unhealthy stuff!
That's where the recipes we tried this week from Beko Eat Like A Pro came in. Quick and easy to prepare and nutritionally balanced.
I'm going to share the recipes below, where you can click over to the Beko Eat Like A Pro site to see the recipes with helpful little videos.
We really enjoyed these recipes this week, especially the Beetroot Hummus dip, the children LOVED the red tongues that resulted!
If you'd like the chance to Eat Like a Pro using an amazing Beko appliance, you can win a brand new Beko oven over on my Instagram account this week – just visit the post here. (Terms and conditions at the end of the post.)
These were so easy to make and fun to shape by hand. We love falafels anyway but it was great to try them oven baked as they were so much less greasy. Really delicious and great lunchbox leftovers.
This recipe was so easy and looked so colourful. The children love "pink fish" and it was even better with crunchy potatoes underneath. I did parboil the potatoes a little first to make sure that they were cooked through, and multiplied the recipe up for 4 people.
I double the recipe for these so they were thick and chunky. They were a lovely texture, really moist and chewy, great for after school snacking.
I loved this recipe and have eaten it for lunch this week too! I did oven bake the meatballs before adding to the soup to give them a little colour and I also cheated with a bag of pre-chopped vegetables as a shortcut.
This recipe was the definite winner of the week here, it was so tasty, quick, and colourful. It will be going on our after school snacks list!
@tamingtwins and ao.com (Part of AO World PLC)
WIN a Beko Split & Cook Built in Electric Single Oven – TERMS AND CONDITIONS
All competition entrants will be deemed to have accepted these terms and conditions and deemed to have agreed to be bound by them when entering this Competition.
1. The Promoters are AO Retail Limited, AO Park, 5a The Parklands, Lostock, Bolton, BL6 4SD and Sarah Barnes of @tamingtwins.
2. No Purchase is necessary to enter this Competition.
3. Each contestant must follow both @ao and @tamingtwins on Instagram and comment on the official competition post from the @tamingtwins account tagging a friend to be in with a chance to win.
Competition details form part of these terms and conditions.

The Competition runs from 10/09/2018 until midnight 14/09/2018. Entries received after this time will not be put forward for the draw.

6. The prize can be seen here: https://ao.com/product/bvm34400bc-beko-splitcook-electric- single-oven-black-50297-45.aspx?cmredirectionvalue=BVM34400BC
All competition entrants must be aged 18 or over.

Entry is open to residents of the UK excluding Channel Islands or the Isle of Man, except employees (and their families) of ao.com, the suppliers of the prizes and any other companies associated with either ao.com or the Competition. Please note that, whilst we do offer home delivery to every UK postcode (excluding the Scottish Highlands, Scottish Islands, Channel Islands, the Isle of Man or the Republic of Ireland) certain products cannot be delivered to certain parts of Northern Ireland. Please refer to our website for full terms and conditions in respect of deliveries.

The winner will be selected at random.

Each user can enter as many times as they want.

Due to the nature of this Competition, entries shall not be returned.

Winners will be notified through Instagram on or before 17/09/2018

Should the person selected be a previous winner from the last 6 months, the promoter reserves the right to select another winner.

14. The winner will have one calendar month to claim the prize by sending a message to the Instagram account of @tamingtwins, failure to claim within this time period could result in loss of prize. AO Retail Limited will not be responsible for delay caused by third parties.
The prize shall be sent to the address communicated to AO Retail Limited by the winner.

In the event that a winner fails to provide details for delivery, is unreachable, is ineligible or fails to claim the prize within the time required (one calendar month), the winner shall forfeit the prize and it will be awarded to a substitute winner, which shall be the next entry selected at random.

The Promoters' decision is final and binding in all respects on all entrants. No correspondence will be entered into. Entries that do not comply in full with these entry terms and conditions will be disqualified.

The prizes are as offered when the winner is contacted and no cash or other alternatives will be offered. The prize is non-refundable and non-transferable.

The Promoters reserve the right to substitute the prize for a prize of equivalent or greater monetary value if this is necessary for reasons beyond its control.

Except in the case of death or personal injury arising from its negligence or in respect of fraud and so far as is permitted by law, the Promoters and its associated companies exclude responsibility and all liabilities arising any postponement, cancellation, delay or changes to the prize detailsbeyond the Promoter's control and for any act or default of any third party supplier.
The Promoters will not be liable for any prize(s) that do not reach the winner for reasons beyondthe Promoter's reasonable control.

Use of a false name or details will result in disqualification.

All entries must be made directly by the person entering the Competition, no group, mass or software entries will be accepted.

Entries made online using methods generated by a script, macro or the use of automated devices will be void.

No responsibility can be accepted for entries lost, delayed or corrupted, or due to computer, network or software failure which may restrict or delay entry.

The Promoters may refuse or disqualify any entry (including winning entries) if the entrant concerned or anyone authorised by the entrant to deal with their entry, acts in a way towards the Promoters which the Promoter(s) reasonably consider(s) to be inappropriate, unlawful or offensive. If the winning entry is disqualified the Promoters reserve the right to award the prize to another entrant.

Entrants will be deemed to have accepted these terms and conditions and agreed to be bound by them when entering this Competition.

The promoters reserve the right to amend or alter these terms of Competitions at any time and reject entries from entrants not entering into the spirit of the Competition.

Competitions may be modified or withdrawn at any time.

30. Details of the winner will be available by writing in to ao.com at the Promoter's address noearlier than six weeks (unless otherwise stated) after the close of the Competition. Details may also be announced on https://www.instagram.com/tamingtwins/?hl=en only the first name and Town of the winners will be disclosed.
31. This Competition, and any dispute or claim arising out of or in connection with it, shall be governed and construed in accordance with English law. You irrevocably agree that the courts of England and Wales shall have exclusive jurisdiction to settle any dispute or claim that arises out of or in connection with this Promotion.