Easter is almost here! I've been collecting some bits and bobs over the last few weeks to make Easter baskets for my preschoolers. I've recorded a video, which you can watch below with my Easter basket ideas.
I'm not sure if this is my Pinterest crazed brain in overdrive or what, but as you'll see in the video below, I love the idea of these baskets as away to encourage us to spend time doing crafty, family things together over the Easter holiday.
A break from heaps of chocolate and a reason to sit down together and make and do things and celebrate the season. I hope you like these Easter basket ideas, what would you put in yours?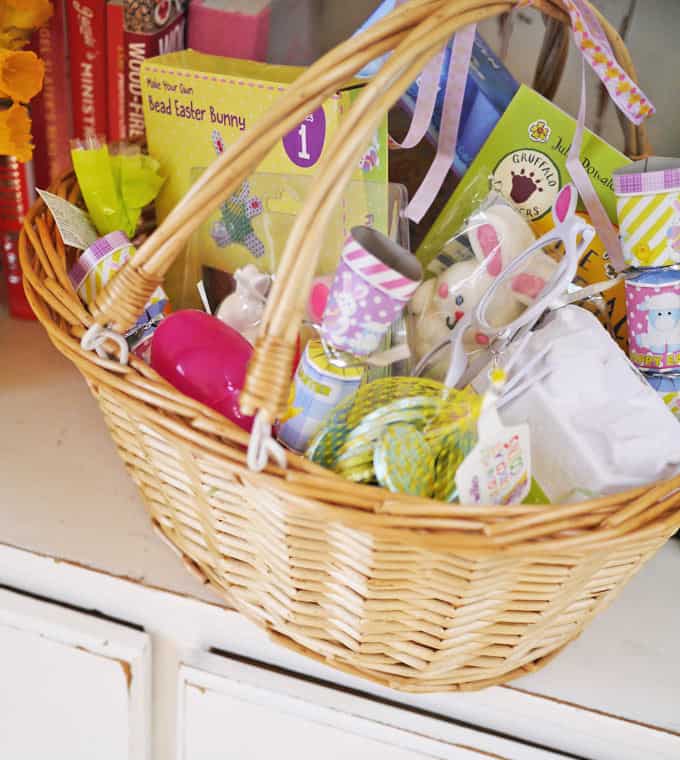 Some more Easter basket ideas for you:
Craft kits (Poundland is great for these if you're in the UK)
Pens and paper
Colouring books
Activity books
Story books
Seeds to plant together to celebrate spring
Bubbles to blow in the garden
New wellies for April showers
Useful items, like new socks (my children LOVE new socks for some reason!)
A new cup, plate or bowl
Funny Easter dress up bits and bobs
Watch the video here:

Pin it for later..

Keep in touch on Facebook ¦
Chit chat on Twitter ¦
Never miss a trick on Bloglovin' ¦
Circle with me on Google+ ¦
Pinning like my life depends on it Pinterest