Big news in our world in 2014 was the arrival of a very beautiful pair of shiny new balance bikes.
If you're not yet the owner of a toddler, a balance bike is a bike without pedals. So it should be easier for tiny tots to ride, without co-ordinating that pesky pedaling business. They are super fun if you're 2 and (hopefully) make learning to ride a real bike much easier when the time comes.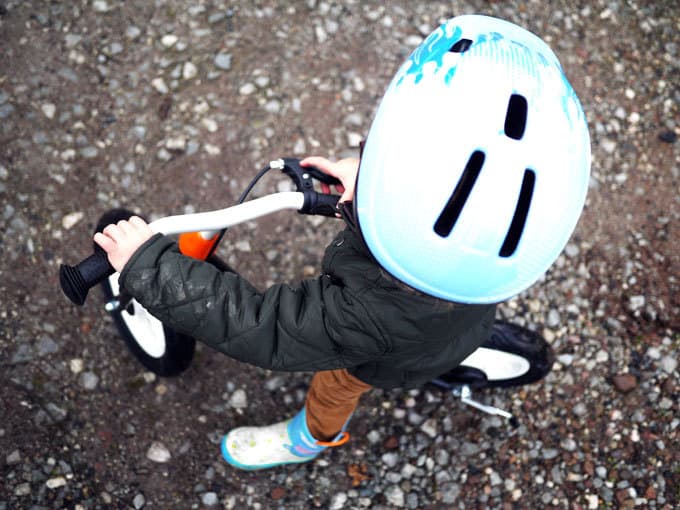 We started to use them in the summer when G&H were just over 2. We didn't have a lot of success that first time, but when we took them out a few months later, they were totally smitten. Funny how a few months make such a difference at this age isn't it?
With him especially, there was moment of total and utter wonder when he realised he could lift his feet off of the floor and glide along as if by magic. H was a bit slower to start, but the determined perseverance on her face shows me that she won't be far behind him.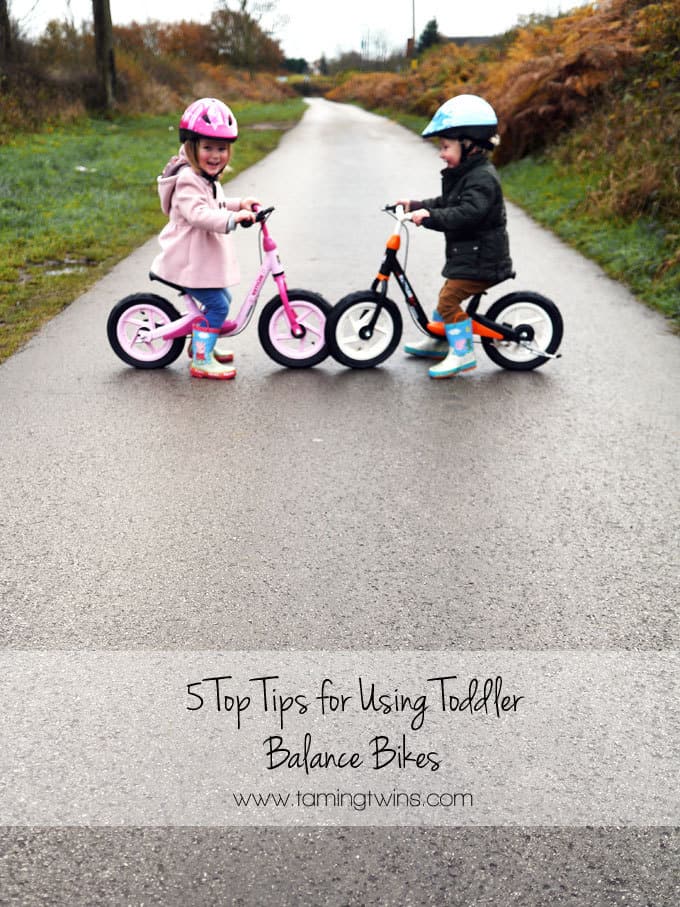 1. Make sure that the bike is the right height. At first they should be able to comfortably sit their feet on the ground, resting their bottom on the saddle. As they get more confident in the feel of the balance bike, raise the seat so that their feet are just on the floor, and easy to lift off it.
2. Deflate the tyres just a tiny bit for the first few outings. This makes the bike less 'bouncy' and more solid and stable on the ground while they find their feet.
3. Put helmets on every single time they get on. This sets the expectation early on, so no fighting over the fact that they must wear a helmet.
4. Find a very slight downhill slope. If you can find a safe road or pavement with a slight downhill slope this will really help to teach your toddlers how to pick up speed and feel the momentum.
5. Use them regularly. We've found that short and often outings on the bikes have really helped to get the hang of it, even if it's just 10 minutes somewhere with a nice smooth open space.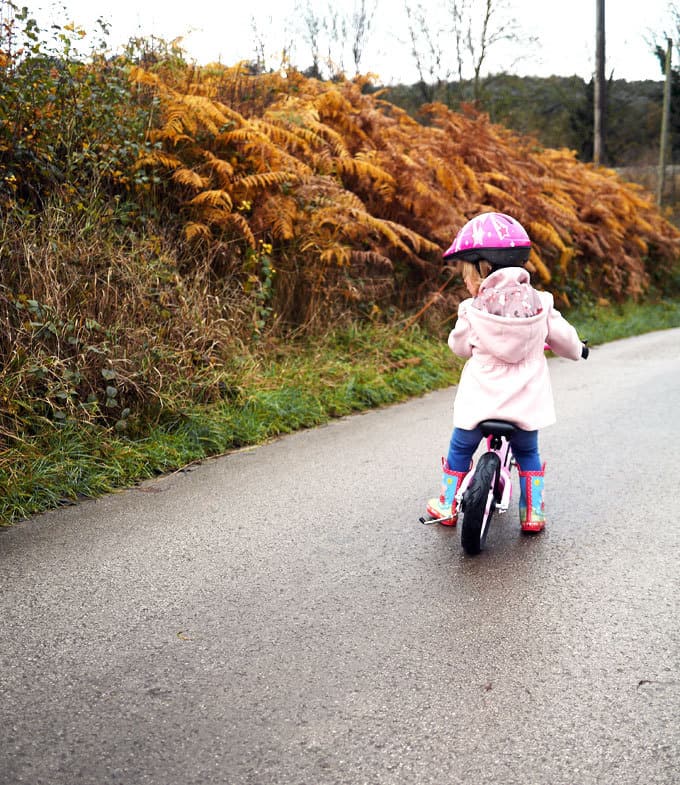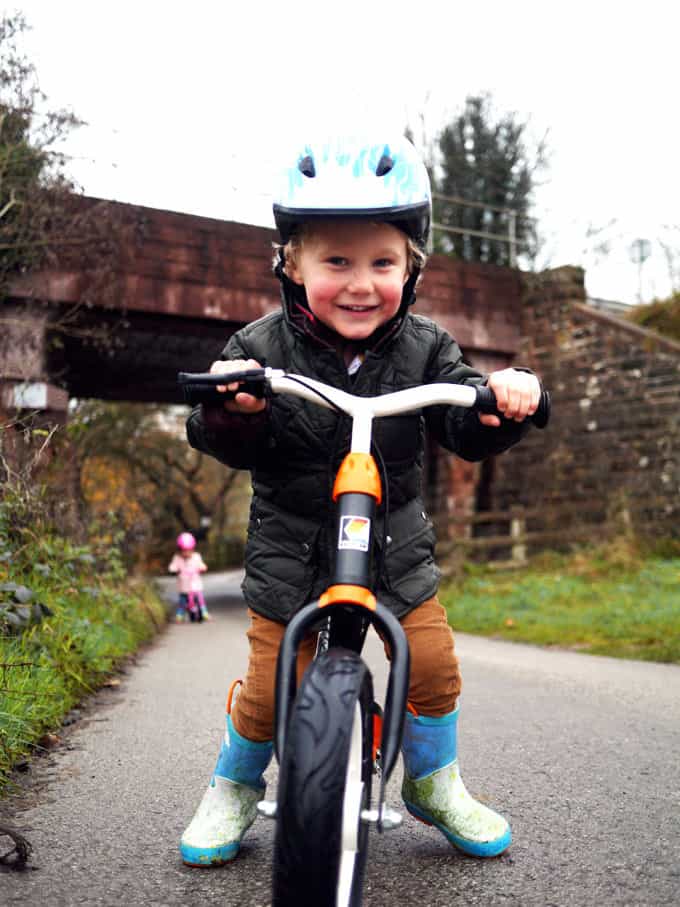 Our balance bikes were very kindly provided by Kettler UK and I can't recommend them highly enough. They are super sturdy to help your little ones find their feet. You can see them here: Balance Bikes | Kettler.
Are your little ones on their bikes yet? Any top tips to share?
Sarah x
Let's be friends..
Picture this on Instagram ¦
Keep in touch on Facebook ¦
Chit chat on Twitter ¦
Never miss a trick on Bloglovin' ¦
Circle with me on Google+ ¦
Pinning like my life depends on it Pinterest ¦