Is there anything more restorative than a session of gossip, tea and cake with a dear pal?
Kerry and I don't see each other all the time, but when we do, boy, the chatter is free flowing. She's been a great friend to me over some difficult years and most importantly, her love of cake is as true as mine. So, every couple of months we sneak off for a little get together. I leave G&H at home and indulge in some serious me-time.

We've had lunch together at The Bluebell before but in need of gossip and calories we opted for afternoon tea this time. We arrived to a stack of finger sandwiches, simple, soft, fresh. Everything an afternoon tea sandwich should be. Plump, moist scones and dainty, delicious cakes on vintage china.

Cinnamon sponges, chocolate brownies and passion fruit meringues. We started with the sandwiches and a pot of tea. Earl Grey for me.

Look at that little macaron shaped menu holder!
Having worked our way through the sandwiches, we took a little break from catching up with each other's news to dig into the scones. Oh they were really, very good.

We spent the whole afternoon sharing our news, reviewing the cakes, hatching plans..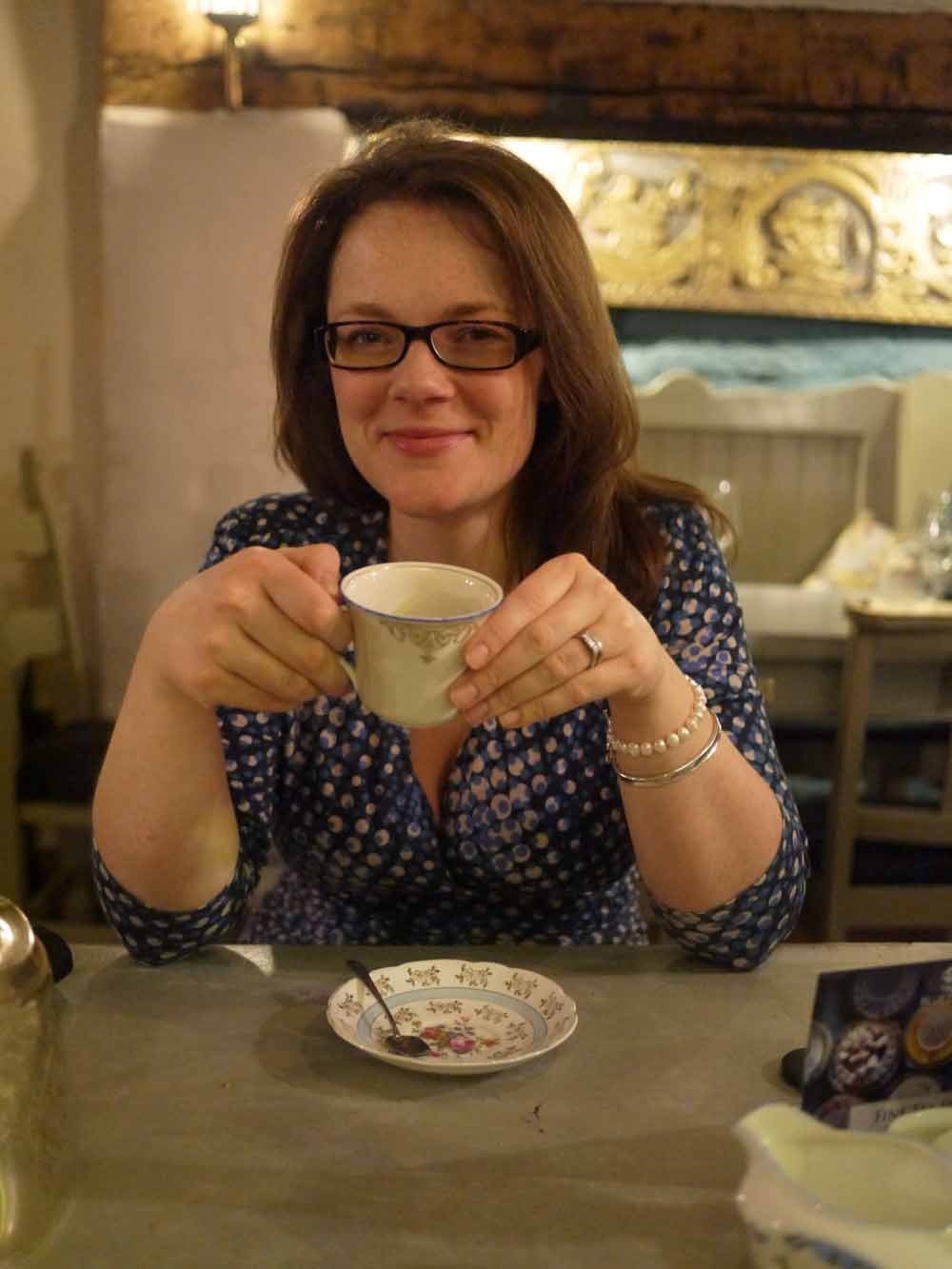 There was a lot of tea and a lot of laughing.

As we finished, we realised that we'd been sitting there for hours, barely having taken a break for breath. The fire had been lit and our candle was burning low (literally).

By the time we made it outside, night had fallen and we left with warm hugs, already planning out next visit.

Afternoon tea at the Bluebell costs £18 per person. Money very well spent for me on my own personal breed of therapy!
A quaint little restaurant, with helpful staff and a fantastic tea selection, if you're anywhere nearby I'd definitely recommend an afternoon tea date at The Bluebell.
Sarah x
The Bluebell
93 High Street
Henley in Arden
Warwickshire
B95 5AT
01564 793 049
info@bluebellhenley.co.uk
twitter: @bluebellhenley
facebook: /bluebellhenley